Margaret Louise Cullor
Nov 22, 1922 - Jul 29, 2011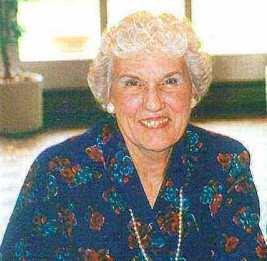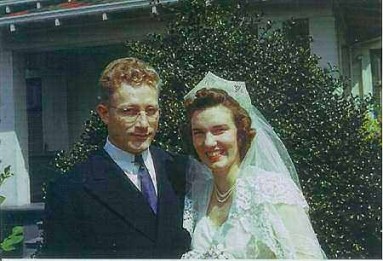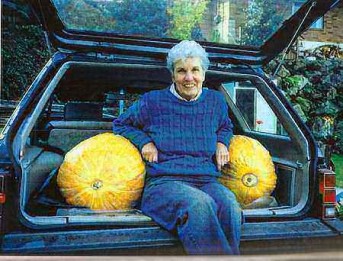 Obituary
MARGARET 'PEGGY' LOUISE DOTSON CULLOR
Margaret 'Peggy' Louise Cullor passed away peacefully in West Seattle on July 29, 2011. She was born in Cashmere, Washington, the daughter of Margaret and Earl Dotson, on November 22, 1922. In her senior year of high school the family moved to Seattle where she graduated from Queen Anne High School. After attending business school she went to work at Boeing. There she met a young engineer, Glen Cullor, on loan from Lockheed during the war. They married and moved to Burbank, California where Glen had a home. Their first daughter, Margaret, was born 2 years later. When an employment opportunity arose at Boeing, the young family moved back to Seattle where Susan and Janet were born.
Peggy was active in her West Seattle community her entire life. She was a Camp Fire leader when her girls were young. Later she was a member of Quarante, Visiting Nurse Service and Federated Women's Club. While a member of FWC, she helped raise funds for music scholarships. Her club raised the funds for the construction of the gazebo at South Seattle Community College. Glen designed the structure and helped build it with friends.
In more recent years, Peggy was active on the SSCC Foundation board, chairing the Scholarship Committee.
She is preceded in death by her parents, her brother Thomas, and her husband Glen. She is survived by her daughters Margaret Brown, Susan Cullor and Janet Cullor; granddaughter, Elizabeth 'Lisa' Brown; step-granddaughter, Laura Schultz; great granddaughters Emily and Katherine Rodriguez and many cousins, nieces, nephews and friends.
A Celebration of her life will be held on Saturday, August 13 at 3:00 pm at the Brockey Center at South Seattle Community College. In lieu of flowers, remembrances can be made to the SSCC Foundation Scholarship Fund or a charity of your choice.
"I can't think of anything more that could have been done at a time when I needed help and care."
Jean P. Seattle
"We received outstanding service, from front desk to funeral director to family service and beyond."
Deborah M. SeaTac
"The staff went out of their way to show us kindness and helped with several additional needs."
Norma N. Auburn
"The staff was prompt, courteous, helpful, and most of all, caring."
Leslie W. Tacoma
"They really care for people and go out of their way to make things easier."
Kathleen S. Federal Way
"The funeral home is a nice, warm and inviting place. Thank you for your kindness in our loss."
Deborah N. Burien
"We are so pleased with Bonney Watson. They were very professional in every way."
Anita H. Normandy Park