Scott Henry Malkuch
Sep 26, 1961 – Mar 25, 2018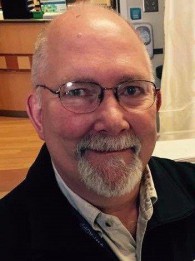 Obituary
Scott went to be with the Lord on Sunday morning, March 25th, 2018, at his vacation property at Lake Cushman, WA, he was 56. Scott was born on 9/26/61 in Anchorage AK. to parents Leo and Betty Malkuch.
When he was young his family moved to Washington where he spent his youth building/buying cars so he could race and cruise the streets of Federal Way and Des Moines with his cousins and friends. Later after High school he married the love of his life, Danna Cowles, friend and fellow student at Mt. Rainer High school, in March of 1985. Together they raised 3 kids, Tyler Scott (31), Morgan Leigh (28), and Mandy Elise (26) at their home in Edgewood, WA. After receiving his AA from Highline Community College in Criminal Justice, he began working at the Boeing Company where he spent 31 years as a Manufacturing Engineer in Emergent Operations… changing the world.
His lightheartedness and compassion for others left an impact on everyone he met. He believed strongly in community and served as an Edgewood City Councilman for a 4-year term. Scott loved to stay busy with projects and had a passion for singing and furthering Gods Kingdom. He spent many years in Southern Gospel Quartets where he sang joyfully for the day he would meet his Lord and Savior. Scott was also involved in Gideon's International where he handed out bibles to those on the streets sharing the Good News of the eternal hope in Jesus Christ.
He survived by his wife, Danna Malkuch; son, Tyler S. Malkuch; daughters, Morgan L. Larche (Mike) and Mandy E. Schumacher (Jake); and Grandson, Henry S. Schumacher (5months). Survived by sister, MaryAnn Lalime (Ron), and 5 nephews and 2 nieces. Also predeceased in death are Scott's parents and older brother.
There will be a celebration of life on April 21st, 2018 at 1:00pm, at Riverview Community Church in Kent, WA with a reception to follow in the church foyer.
Please sign the online memorial guest book at www.bonneywatson.com.
Guestbook
This obituary is provided by Bonney-Watson, providing caring and compassionate funeral, cremation and cemetery services since 1868. We have a professional staff, four funeral homes, two cremation facilities and one of the largest cemeteries south of Seattle, as well as a comprehensive grief support program.
_