Darrell E. Bryan
Aug 25, 1948 - Sep 7, 2019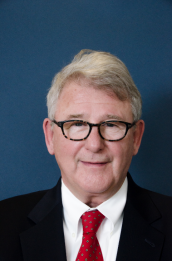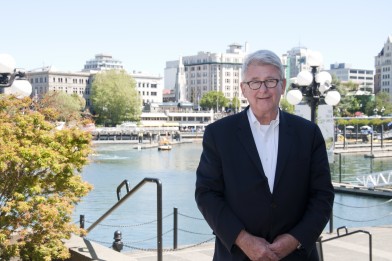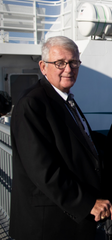 Obituary
Darrell E Bryan
August 25, 1948 – September 7, 2019
Darrell E Bryan died Sept 7, 2019 at Swedish hospital of multiple myeloma. He was born in Long Beach, CA to Darrell and Beverly Brown. Growing up he lived throughout the US and Canada attending 27 schools. He developed the ability to adapt and succeed in many environments.
Darrell graduated from Washington State University in 1971. After graduation, he advanced with Amtrak for 14 years coast to coast in 8 cities. While employed, he completed his MBA at St Mary's College in 1978 and the School of Executive Management at the University of Virginia Darden in 1984. He then decided to settle down in Seattle with his young family.
In 1986, Darrell was hired as employee #2 in the startup of Clipper Navigation where he became President and CEO and partial owner for 29 yrs. Victoria Clipper provides passenger only ferry service between Seattle and Victoria and to San Juan Island. Clipper also owned and operated the Princess Marguerite service for 3 yrs. Darrell grew the company into Clipper Vacations a full-service international travel business selling tour and hotel packages and special destination excursions.
In 2014, Bryan was appointed by the US Secretary of Commerce to serve on the US Travel and Tourism Advisory Board.
In 2016, he accepted an interim CEO position at Interferry, an international organization of worldwide ferry operators.
In 2018, the Kitsap County Board of Commissioners and Kitsap Transit contacted Darrell to assist with the startup and build of 10 fast ferries to operate from Bremerton and Kingston to Seattle.
Darrell is survived by his wife Cathleen of 48 years and sons Patrick and Matthew. He is predeceased by his brother Don and survived by his sister Kelly and brother Dan.
The family wishes to express our gratitude to the nurses at Swedish Oncology and Polyclinic Infusion center and to the outstanding care and compassion by his oncologist Dr Henry Li whose care sets a standard that the best of us will never achieve.
In lieu of flowers, please give in memory of Darrell Bryan to Swedish Medical Center at https://www.swedishtributegifts.org/darrellbryan or mail to Swedish Foundation, 747 Broadway, Seattle, WA 98122
"I can't think of anything more that could have been done at a time when I needed help and care."
Jean P. Seattle
"We received outstanding service, from front desk to funeral director to family service and beyond."
Deborah M. SeaTac
"The staff went out of their way to show us kindness and helped with several additional needs."
Norma N. Auburn
"The staff was prompt, courteous, helpful, and most of all, caring."
Leslie W. Tacoma
"They really care for people and go out of their way to make things easier."
Kathleen S. Federal Way
"The funeral home is a nice, warm and inviting place. Thank you for your kindness in our loss."
Deborah N. Burien
"We are so pleased with Bonney Watson. They were very professional in every way."
Anita H. Normandy Park