Evelyn Eileen Cameron
Mar 31, 1916 - Jun 6, 2019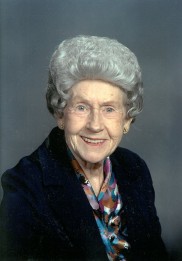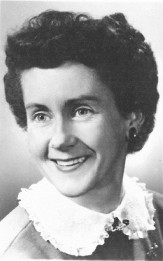 Obituary
Evelyn Eileen Wilson Cameron
Evelyn was born March 31, 1916 in Clyde, North Dakota, daughter of William and Georgia (Winter) Wilson. Evelyn passed away peacefully at home in Renton, Washington on June 6, 2019 at the age of 103.
Her education included elementary and secondary years at Clyde, ND and Moorhead, MN. She studied at Moorhead University, North Dakota State University, and Concordia Conservatory of Music.
Evelyn married Donald E. Cameron, who was a teacher and Superintendent of Schools. To them were born John and Ronald, both of Scottsdale, AZ, Judy of Wincheser, CA, and Margaret of Renton, WA. Evelyn also had four grandchildren, six great-grandchilren, and one great-great-grandson. Evelyn's husband died in June of 1963.
She had many occupations. Assistant Postmaster, teacher of piano and choral groups, saleslady for Field Enterprises, feature story writer for newspaper in Bismarck/Mandan, ND, Administrative Assistant at the State Health Department in Bismarck, Secretary to the Director and Office Manager for Seattle/King County Health Department, from which she retired in 1982.
Evelyn enjoyed many activities. Church organist, director of several church and community choruses; instrumental in organizing the Fargo-Moorhead Association for Parents of Handicapped; with her's and two other's leadership this Association started the Pilot School for the Handicapped in the American Lutheran Church of Fargo, and was the forerunner of the Opportunity School for Handicapped in Fargo; served for 15 years with the North Dakota Society for Crippled Children and Adults (Easter Seal Society) as officer and member of the Cerebral Palsy Council and as Executive Committee officer and member of the Board of Directors; member of Fargo-Moorhead Chapter of Sweet Adelines in Fargo, North Dakota, and Puget Sound chapter of Sweet Adelines in Washington.
Evelyn helped in many ways as a member of Lake Burien Presbyterian Church, which included being a Deacon for six years, a member and officer of DeboraCircle, Voyagers and Icebreakers, Mariner, and Puget Paddlers Groups. Member of the Chancel Choir for many years, served on a Task Force, Mission Interpretation Committee and visited Christian concerns for many years, reporting to the pastors on the visits.
Evelyn lived life to the fullest, and despite many surgeries and illnesses, her spirits were never broken. The Lord was always a great strength throughout her lifetime. She enjoyed family, friends, and people in general to the utmost.
Evelyn will be buried with her husband Donald, at Sunset Memorial Gardens, in Fargo, North Dakota at a later date.
"I can't think of anything more that could have been done at a time when I needed help and care."
Jean P. Seattle
"We received outstanding service, from front desk to funeral director to family service and beyond."
Deborah M. SeaTac
"The staff went out of their way to show us kindness and helped with several additional needs."
Norma N. Auburn
"The staff was prompt, courteous, helpful, and most of all, caring."
Leslie W. Tacoma
"They really care for people and go out of their way to make things easier."
Kathleen S. Federal Way
"The funeral home is a nice, warm and inviting place. Thank you for your kindness in our loss."
Deborah N. Burien
"We are so pleased with Bonney Watson. They were very professional in every way."
Anita H. Normandy Park