Frances Ann Lombardo
Jan 7, 1932 - Jul 22, 2019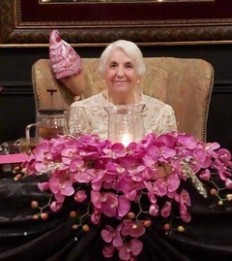 Obituary
Frances Ann Lombardo, age 87, passed away on July 22, 2019.
Frances was born in Seattle, WA to Jess Calkins and Elva Mara On January 7, 1932. Frances was married to her beloved husband of 64 years Joseph. Their legacy includes four loving children (spouses), eight grand children (spouses) and four great-grand children.
Private family services for Frances will be held on a future date.
In Lieu of Flowers, remembrances can be made to:
Highline Medical Center Foundation
16259 Sylvester Road Southwest
Suite 101
Burien, WA 98166
"I can't think of anything more that could have been done at a time when I needed help and care."
Jean P. Seattle
"We received outstanding service, from front desk to funeral director to family service and beyond."
Deborah M. SeaTac
"The staff went out of their way to show us kindness and helped with several additional needs."
Norma N. Auburn
"The staff was prompt, courteous, helpful, and most of all, caring."
Leslie W. Tacoma
"They really care for people and go out of their way to make things easier."
Kathleen S. Federal Way
"The funeral home is a nice, warm and inviting place. Thank you for your kindness in our loss."
Deborah N. Burien
"We are so pleased with Bonney Watson. They were very professional in every way."
Anita H. Normandy Park