George William Passmore
Jun 17, 1934 - Sep 21, 2019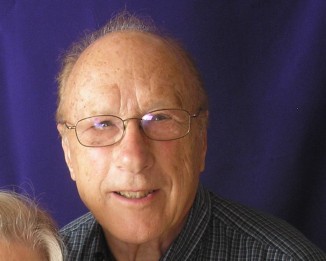 Obituary
George left this life behind to be with his Lord and Companion, Jesus Christ on September 21th. He was doing what he loved, vacationing with his wife, Pat. George was born in Moscow Idaho, June 17, 1934, son of Cecil and Ruth Passmore. He attended University of Idaho and graduated from Washington State University with a Doctorate in Veterinary Medicine. George loved nature and could be found outside puttering in his garden, watching birds, canoeing, cross country skiing or caring for animals. He embraced nature as a true gift from God, something to awe over and appreciate. His love for nature was evident with the twinkle of joy in his eye when he saw a bird in flight or a beautiful mountain range. George was passionate about helping others, he volunteered weekly at the Des Moines food bank, sponsored a child in Nicaragua through Unbound, and spent countless hours assisting the Sisters with transportation needs. George impacted many lives through his 48 years of Veterinary Medicine. His first professional position was at Wendall Veterinary Hospital, then buying and becoming the solo practitioner at South Seattle Veterinary Hospital in 1965. George's compassion for animals and skills made him one of the most respected Veterinarians in South Seattle. George was a dedicated member of Saint Bernadette's Catholic Church, Kiwanis, Burien Toastmasters, Seattle Veterinary Medical Association, Alfa Zeta Honor Society, Washington State Veterinary Medical Association and American Veterinary Medical association.
Above all George loved and cherished his family. George is survived by 4 children, Tami Klein and husband, Matt, Bill Passmore and wife, Linda, Wendy Poston and husband, Shane, Anthony Tarricone and life partner Carrie Chase; 3 grandchildren Sabrina Coats, Michael Poston and Katherine Poston; his siblings Jim Passmore and Elizabeth Klontz; many nieces and nephews; in addition the love of his life, Pat Passmore. He was predeceased by his parents, Cecil and Ruth Passmore and brother Bob.
A memorial service will be held Tuesday October 1st, 2019 at 11am, viewing at 10am. Saint Bernadette Catholic Church, 1028 SW 128th St. Seattle WA, 98146.
Following the memorial George will be laid to rest with a graveside service at Saint Patrick's Catholic Cemetery, South 204th and Orilla Rd, Kent, WA, 98031 Finally we will celebrate George's life with fellowship and stories at The Harp Irish Restaurant, 24437 Russell Rd, Kent, WA 98032.
In lieu of flowers please emulate George's character by forgiving someone that may have wronged you, help someone vulnerable or give encouragement to others.
"I can't think of anything more that could have been done at a time when I needed help and care."
Jean P. Seattle
"We received outstanding service, from front desk to funeral director to family service and beyond."
Deborah M. SeaTac
"The staff went out of their way to show us kindness and helped with several additional needs."
Norma N. Auburn
"The staff was prompt, courteous, helpful, and most of all, caring."
Leslie W. Tacoma
"They really care for people and go out of their way to make things easier."
Kathleen S. Federal Way
"The funeral home is a nice, warm and inviting place. Thank you for your kindness in our loss."
Deborah N. Burien
"We are so pleased with Bonney Watson. They were very professional in every way."
Anita H. Normandy Park