James (Jim) N. Pepper
Jun 25, 1941 - Mar 13, 2019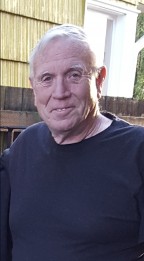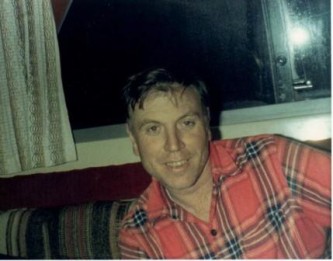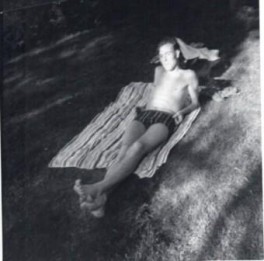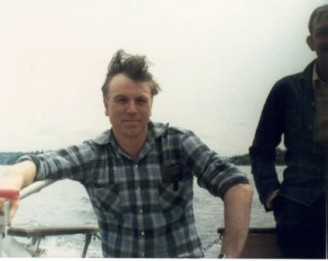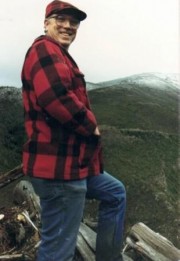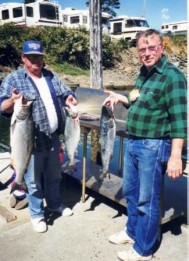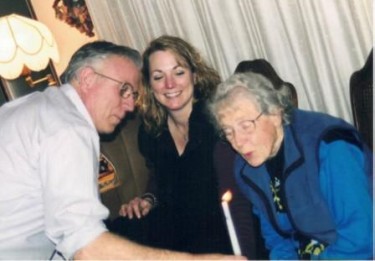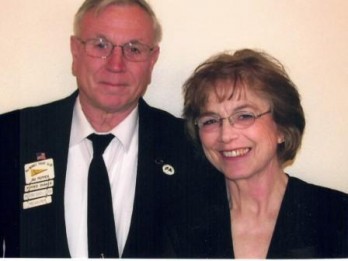 Obituary
James N. Pepper departed this life on March 13, 2019 at age 77. He was held, prayed for, sung to, and blessed by his immediate family, extended family, and friends during the sudden storm of circumstances ending his caretaking role on Earth.
Papa is dearly missed. Jim's wife of 54 years, Judy; his children Julie Beach and Jeff Pepper; grandchildren Dakotah Pepper, Sydney Beach, and Travis Beach, were present at his death along with his brother, Bob Pepper from Alaska, Brenda Pepper, daughter-in-law, relatives Steve and Norma Knopp, Cynthia Weaver, and family friends Ryan Kolbrick and Vitaliy Nazarchuk, Brent Wofford, and, Shelly and Alexandra Brouillet. Jim's soul purpose was fulfilled in every aspect of his life, with family landing at the top of his list.
Born of first-generation Canadian immigrant Leslie A. Pepper and second generation Seattlite Beulah Maie Aurthur-Pepper, Jim was raised in West Seattle, graduating from West Seattle High School in 1959. He sustained a career in heavy apparatus repair for forty-five years, a self-made man, retiring as president of Simmco in 2002. His career began at Westinghouse in 1960 working for his father at the original plant on Spokane street in downtown Seattle. He swept the parking lot, sandblasted parts, and learned his trade with hands on experience. Jim was the Service Center Manager when the plant was purchased by Eastern Electric in 1986. Grand Eagle took over in 1996 and Jim remained a leader in the industry keeping running the hydroelectric generators, transformers, and electrical apparatus driving Washington State Ferries, Snoqualmie Falls, and dam generation systems across Washington State as well as ships and refineries in the Pacific Northwest. Jim's knowledge, skill, and workmanship earned him a stellar reputation in the apparatus repair business; after retirement he was retained as a consultant for Simmco until the business was sold in 2018.
Jim's work required creative thinking which led to his ability to fix just about anything and Jim's love of people was shared in the offering of his gifts. Comments from friends when learning about Jim's passing included; "He taught Billy how to change his brakes", "He jumped my car at 5am in the snow", "He fixed my lawnmower every Spring", his neighbors, too, were included in Jim's eternal generosity with his time and talents.
Jim was a long-time member of the Des Moines Yacht Club serving as treasurer and attending many work weekends, checking in on Margaret the caretaker, just a week before his death. Jim's gracious acceptance of life and dedication to service is witnessed in the many friendships he has retained from his fellow Des Moines Yacht Club members.
Jim was an avid fisherman in his younger years, trolling for salmon out of Westport, WA and a lifelong hunter. Many of his children's memories are embedded in the smell of fresh smoked salmon outside the trailer at Pillar Point and Silver King. Jim was never so proud as when his son Jeff landed a thirty pounder that was almost as big as Jeff at the time. Jeff and Jim spent many hours together hunting. Their most recent trip to Elk Camp last fall provided an insight into Jim's thoughtfulness as he is pictured in his trademark buffalo plaid and a pair of long-johns, hunting boots left on, ready to jump into action until the last hunter returned. For many years, Jim, his son Jeff, and life-long friends Bob Howard, Fran Fischer and others scoured the woods for deer and elk, planning their trips, scouting together, cutting wood and creating the world's most
manly hunting camp. A sign of the changing times, and Jim's changing modernistic views led to the brilliant decision to allow women into hunting camp. Janette Howard was one of Jim's other daughters, who hunted and fished with Jim. Buffalo plaid hats are off to Janette and Jeff's wife Brenda who braved the blue tarp tent and the black wrought-iron-pan camp gravy, the stack fires, and the snoring to spend time with Jim in his favorite pastime.
One cannot think of Jim without mentioning his love for his mother Beulah M. Pepper. She proceeded him in death only a few years ago at the age of 103. Jim was Nana's primary caretaker and she dearly loved him. Fourth of July on Nana's property at Angle lake was a favorite holiday attended by Jim and Judy's motor-homing friends Betty and Larry McKinney. Blue ribbons hang in recognition for the best dock decorations. Jim has been fishing Angle lake since the days when it was covered with old growth forest.
Jim also provided end-of-life care for his brother Ray (Pep), and his mother-in-law, Elaine Knopp, but his crowning role shines in the dedication he offered to his wife Judy. Judy has been in a slow decline from dementia for the past five years. In the last days of his life, Jim laughed at his new career as house-husband and gained appreciation for the feminine role usually carried by Judy. In finding blessings in Jim's passing, we share relief that he did not suffer the heartbreak of losing his beloved wife. Jim's death has necessitated professional memory care for Judy. She is now home at Aegis Living in West Seattle. Visitors are welcomed, it is a beautiful facility located at 4700 SW Admiral Way, Seattle, WA 98116.
Jim was a vivacious man. It would seem that at 77 with no medical issues, he would have many years left. His sudden passing is still a shock to those who love him. We take solace in the words of Kahlil Gibran (1923) "When you are sorrowful, look again in your heart, and you shall see that in truth you are weeping for that which has been your delight".
Please join Jim's family for burgers, ice cream, and stories in celebrating our love for this great man: 2:30pm on Sunday, June 23rd, at The Cove-Normandy Park Community Club located at 1500 SW Shorebrook Drive, Normandy Park, WA 98166.
"Donations may be made in memory of Jim to www.alzheimersprevention.org"
"I can't think of anything more that could have been done at a time when I needed help and care."
Jean P. Seattle
"We received outstanding service, from front desk to funeral director to family service and beyond."
Deborah M. SeaTac
"The staff went out of their way to show us kindness and helped with several additional needs."
Norma N. Auburn
"The staff was prompt, courteous, helpful, and most of all, caring."
Leslie W. Tacoma
"They really care for people and go out of their way to make things easier."
Kathleen S. Federal Way
"The funeral home is a nice, warm and inviting place. Thank you for your kindness in our loss."
Deborah N. Burien
"We are so pleased with Bonney Watson. They were very professional in every way."
Anita H. Normandy Park