John "Doug" McCullom
Nov 17, 1930 - Sep 18, 2019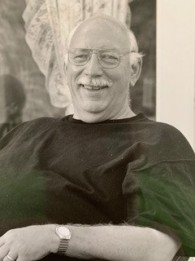 Obituary
Our beloved husband, father, and grandfather John "Doug" McCullom peacefully died at home on September 18, 2019 at the age of 88 in Burien Washington. The love for his family and generosity to the community will be missed.
Doug was born to Lloyd and Frances, November 17, 1930, in Seattle Washington. He graduated from Lincoln High School and received both a Bachelors and Masters of Education from Seattle University. He met Bette Lou Roberts, his soul mate, on a blind date and married her in 1952. For 67 years they had a tradition of holding hands everyday. Together, they designed and built their family home on 6th avenue in Burien. It was in this home they raised their five children and were anchors to an active and lively neighborhood community. Doug loved to sit outside on the patio enjoying the many family celebration barbeques.
Doug is survived by his wife Bette, and he leaves a legacy of five children; John, Kathleen (Bob), Tom, Louise, and Karen (Peter), and nine grandchildren Andrew, Rebekah (Kevin), Sarah, Robert, Rachel, Sara, Megan, Kristen, and Lauren. In addition he always enjoyed time with his extended family which included his nieces, nephews and in-laws. He was preceded in death by his parents Frances and Lloyd, and his sisters Anne and Frances.
Doug was hired by the Highline School District in 1952. He spent his career as a junior high school principle until he retired in 1985, but couldn't quite quit the kids, so for an additional six years he acted as a substitute principal throughout the school district. Doug found his job tough but satisfying helping so many students and teachers over the years and had a nick-name "Big Mac." For years, his family loved to hear school stories especially when the pigeons got loose at the science fair.
In his retirement years, Doug felt a special calling to volunteer with the St Francis Assisi chapter of St. Vincent de Paul with the purpose of providing food and supplies to families in need. For Doug's dedication of 17 years of service, in 2016, he was awarded Seattle King County St. Vincent de Paul's "Least of My Brethren Award."
A Mass is scheduled for September 24 at 11 am at St Francis of Assisi. A reception will follow at Unity Place located below the church. Father Dick Hayatsu will officiate the ceremony. In lieu of flowers the family request donations be made to St Francis Assisi Chapter of St. Vincent de Paul, 15226 21st Ave SW Burien WA 98166.
The family would also like to thank the Burien Merrill Gardens Staff especially their CNA's and the CHI Franciscan Hospice Team who assisted the family these past few months.
"I can't think of anything more that could have been done at a time when I needed help and care."
Jean P. Seattle
"We received outstanding service, from front desk to funeral director to family service and beyond."
Deborah M. SeaTac
"The staff went out of their way to show us kindness and helped with several additional needs."
Norma N. Auburn
"The staff was prompt, courteous, helpful, and most of all, caring."
Leslie W. Tacoma
"They really care for people and go out of their way to make things easier."
Kathleen S. Federal Way
"The funeral home is a nice, warm and inviting place. Thank you for your kindness in our loss."
Deborah N. Burien
"We are so pleased with Bonney Watson. They were very professional in every way."
Anita H. Normandy Park