Jon Andre Krueger
Feb 1, 1950 - Jul 31, 2019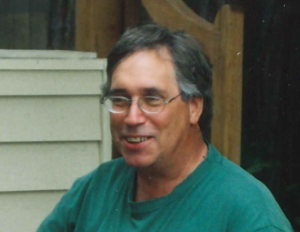 Obituary
Jon passed away Wednesday afternoon, July 31, 2019 after a long and courageous battle with diabetes.
Born February 1, 1950 to John and Lillian Krueger in Portland, Oregon.
Jon earned a BA from Portland State University and was a successful accounting professional in Seattle up until his death. Jon was owner and captain of the Phyllis-Leigh sailboat and founder of the Jon Krueger's Fairly Honest Jazz Band. A musician since grade school, Jon loved Jazz and fishing and enjoyed many friends in the music and fishing communities.
He is survived by brother Kirk, sister Karen, step daughter Leigh, step grandchildren Ava and Layne, sister in-law Carol, nieces Denise and Lea, nephew Eric, grandnephew Nick and grandniece Lauren.
A celebration of life is being organized to be held in the coming weeks.
"I can't think of anything more that could have been done at a time when I needed help and care."
Jean P. Seattle
"We received outstanding service, from front desk to funeral director to family service and beyond."
Deborah M. SeaTac
"The staff went out of their way to show us kindness and helped with several additional needs."
Norma N. Auburn
"The staff was prompt, courteous, helpful, and most of all, caring."
Leslie W. Tacoma
"They really care for people and go out of their way to make things easier."
Kathleen S. Federal Way
"The funeral home is a nice, warm and inviting place. Thank you for your kindness in our loss."
Deborah N. Burien
"We are so pleased with Bonney Watson. They were very professional in every way."
Anita H. Normandy Park