Joni Rae Schneider
Mar 29, 1958 - Aug 18, 2019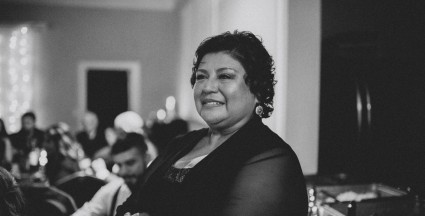 Obituary
Joni Rae Schneider (Garcia). Devoted wife, loving mother, grandmother, daughter, sister, aunt, great-aunt, cousin, niece, and friend. Joni was born March 29th 1958 in Los Angeles California to Moses Garcia and Mary Anne Ybarra (Garcia). She passed away into the arms of Jesus on August 18th, 2019 in Snoqualmie Washington, surrounded by family.
Joni's family moved to Seattle in 1965 and she graduated from Evergreen High School in 1976. As a young girl and throughout high school she watched her parents establish Hispanic ministry in the Christian church which eventually sparked an interest of her own: to grow in faith and service to the Lord. Following high school, Joni spent her life serving her church and had interest in joining a monastery. Joni attended Lutheran Bible Institute of Seattle (LBI) in 1978 where she met her dear husband, John. Joni and John began working together on the LBI Evangelism team and became fast friends. Their first experience out in the field together was at a Christian Coffee Shop in Seattle on 1st and Pike. She often referred to this as their unofficial "first date", however, she spent her time ministering to the women, and he to the men. It was not too long after that Joni and John became engaged. Shortly thereafter, on September 6th, 1980, they married. They continued in ministry together after marrying and had their first child Joel, in 1984. Their second child Joanna was born in 1988.
Joni's hobbies included singing, making music, writing, appreciating and creating art, laughing, cooking, baking and anything that her grandkids enjoy. Joni always appreciated the simple things in life and influenced those around her to cherish love, connection and experiences. She embodied the true characteristics of a gentle Christian spirit and her love proved unconditional.
A favorite quote of hers reads: "Our job is to love others without stopping to inquire whether or not they are worthy". She will always be remembered and revered as a kind and compassionate woman with powerful conviction and a heart of gold.
Joni's life of devotion to her husband and family will continue to be an influence and example to all who knew her. She is survived by her husband John, son Joel, daughter Joanna, daughter-in-law Trina, son-in-law David,
grandchildren Halen, Gianna, Tyrus, father Moses, mother Mary Anne, sisters Gloria, Nadine, Andrea and dozens of family members and friends who mourn the loss of an incredible woman of God. We love you Joni: babe, sweetheart, mama, grandma roll-it, sissy, auntie, prima and friend.
Forever and always, love never ends.
A service to celebrate Joni's life was held Saturday August 24th, 2019 at Grace Church in Federal Way. To support Joni's passion for benevolent ministry and service, donations can be made in her honor to Bread Of Life Mission Seattle, Trinity Education Foundation (formerly Lutheran Bible Institute of Seattle) or to Grace Church Federal Way.
"I can't think of anything more that could have been done at a time when I needed help and care."
Jean P. Seattle
"We received outstanding service, from front desk to funeral director to family service and beyond."
Deborah M. SeaTac
"The staff went out of their way to show us kindness and helped with several additional needs."
Norma N. Auburn
"The staff was prompt, courteous, helpful, and most of all, caring."
Leslie W. Tacoma
"They really care for people and go out of their way to make things easier."
Kathleen S. Federal Way
"The funeral home is a nice, warm and inviting place. Thank you for your kindness in our loss."
Deborah N. Burien
"We are so pleased with Bonney Watson. They were very professional in every way."
Anita H. Normandy Park