Kathleen Victoria Schwarzhans
Jul 17, 1925 - Sep 2, 2019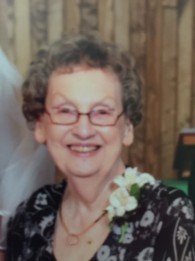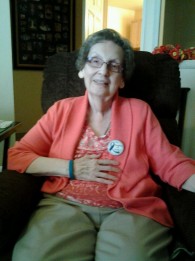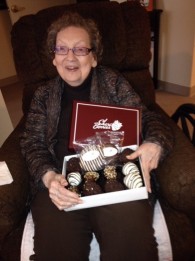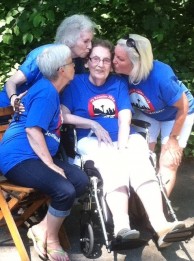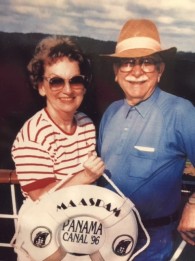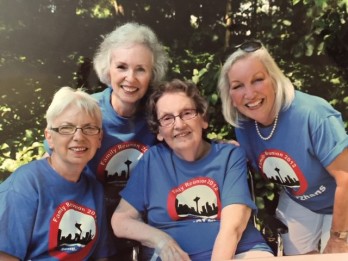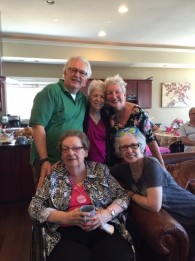 Obituary
Our dear mother went to be with her Lord on September 2, 2019. Katie was born in Seattle on July 17, 1925 to Doris and Merritt Morey. She attended Broadway High School. As a teenager, she worked at Pardee Boarding House for young men, washing dishes and serving meals. One young man was particularly smitten by Katie and thus began a long and loving marriage of 66 years. Fred and Katie were married on her 17th birthday. Katie loved to swim so Fred bought property on Angle Lake where they raised their 4 children. They were active in their church and fostered their children's faith by example. Katie loved to sing in church choirs and she sang for many years in Sweet Adelines. Her quartet, The SeaAdelines, reached the highest pinnacle when they won the international competition in 1962. The family took great pride in this accomplishment, but she would tell you she was most proud of her children, grandchildren and great grandchildren. She was so talented, a godly woman of character, wisdom, beauty and charm.
Katie was predeceased by husband Fred, daughter Sandy Tonseth, son-in-law Dick Bragg and sister Doreen Keepers. She is survived by daughters Carol Bragg, Janet (Gary) Erford , son Fred (Margaret) and son-in-law Ed Tonseth. Also survived by grandchildren Mark (Amy) Kerry (Curtis) Jeff (Stephanie) Shelly (Erik) Tim (Molly) Rich (Jen) Brandon (Becca) Devin (Mattie) Mary, Hannah, Emma, Katherine (Branden) Abby and Fred. Survived by 17 great grandchildren, sister, Colleen, brother, Paul and many nieces and nephews.
We are forever grateful for the love, joy and beauty you brought into our lives. A life well lived. We love you forever: Rest in peace and faith awaiting the return of our Lord Jesus Christ.
Sincere thanks to the wonderful caregivers who gave such loving care to our mother. If you wish you may send memorials to Operation Nightwatch, PO Box 21181, Seattle, WA, 98111.
"I can't think of anything more that could have been done at a time when I needed help and care."
Jean P. Seattle
"We received outstanding service, from front desk to funeral director to family service and beyond."
Deborah M. SeaTac
"The staff went out of their way to show us kindness and helped with several additional needs."
Norma N. Auburn
"The staff was prompt, courteous, helpful, and most of all, caring."
Leslie W. Tacoma
"They really care for people and go out of their way to make things easier."
Kathleen S. Federal Way
"The funeral home is a nice, warm and inviting place. Thank you for your kindness in our loss."
Deborah N. Burien
"We are so pleased with Bonney Watson. They were very professional in every way."
Anita H. Normandy Park