Maxine VanBaale
Aug 9, 1926 - Jul 20, 2019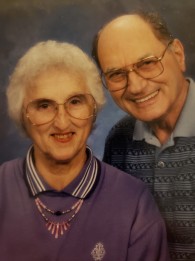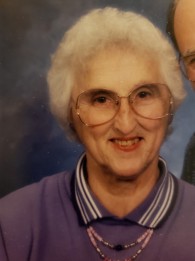 Obituary
Maxine VanBaale, 92, passed away Saturday, July 20, 2019 in Renton, WA. Maxine was born August 9, 1926 and was the daughter of Frank and Emma Pearl (Story) Roeder. She had a twin brother Max Roeder. Maxine graduated from Colfax High School in 1947. On July 2, 1953 she married Leroy VanBaale. After they were married they moved to Seattle, WA and Maxine worked for Boeing for 37 years. She enjoyed hunting, fishing, camping, and hiking the mountains.
Maxine was preceeded in death by her parents, husband Leroy in 2008, twin brother Max in 2009 and a brother-in-law Duane VanBaale in 2016.
She is survived by many family members, along with her friends and caregivers at Chateau Valley.
"I can't think of anything more that could have been done at a time when I needed help and care."
Jean P. Seattle
"We received outstanding service, from front desk to funeral director to family service and beyond."
Deborah M. SeaTac
"The staff went out of their way to show us kindness and helped with several additional needs."
Norma N. Auburn
"The staff was prompt, courteous, helpful, and most of all, caring."
Leslie W. Tacoma
"They really care for people and go out of their way to make things easier."
Kathleen S. Federal Way
"The funeral home is a nice, warm and inviting place. Thank you for your kindness in our loss."
Deborah N. Burien
"We are so pleased with Bonney Watson. They were very professional in every way."
Anita H. Normandy Park