Melissa Mary Mollen Adams
Sep 13, 1966 - Aug 9, 2019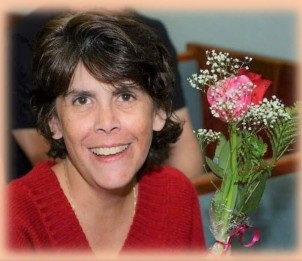 Obituary
Melissa 'Missy' Adams passed away on August 9th, 2019 at the age 52. Missy was born in Seattle Washington on September 13th, 1966. She was a loving Mother, Wife, Sister, and friend to many, as well as heavily involved in the Heart of God Fellowship Church.
Missy attended Kennedy High School and graduated in 1984. It was shortly after at travel school where she met her future husband and best friend Jeff Adams. The two were married September 26th, 1985 and enjoyed 33 years of companionship.
Missy loved her family, her church, her friends, and was friendly to all. Her hobbies included mystery novels, yard sales, and striking up a conversation with everyone.
She leaves behind her husband Jeff, their three children; Tristan, (29) Connor (15), and Aaron(15) Adams, her sisters Dianne Vomaske, Amy Whitman, her brother Brian Mollen her birth mother Pam Cox, and wonderful friends such as Janet McCauley, and Annie Pierce.
A memorial service will be held at:
Bonney-Watson Funeral Home
16445 International Blvd, SeaTac, WA 98188
The service will be held on August 25th, 2019 at 2:00pm
"I can't think of anything more that could have been done at a time when I needed help and care."
Jean P. Seattle
"We received outstanding service, from front desk to funeral director to family service and beyond."
Deborah M. SeaTac
"The staff went out of their way to show us kindness and helped with several additional needs."
Norma N. Auburn
"The staff was prompt, courteous, helpful, and most of all, caring."
Leslie W. Tacoma
"They really care for people and go out of their way to make things easier."
Kathleen S. Federal Way
"The funeral home is a nice, warm and inviting place. Thank you for your kindness in our loss."
Deborah N. Burien
"We are so pleased with Bonney Watson. They were very professional in every way."
Anita H. Normandy Park