Michael Joseph DiBiase
Feb 7, 1957 - Jul 8, 2019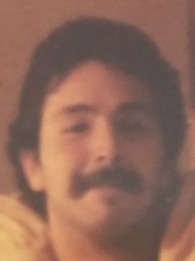 Obituary
Michael Joseph DiBiase, age 62, resident of Seattle, WA passed away Monday, July 8th, 2019 at his home in Seattle/Beacon Hill.
Michael, aka "Hollywood" was born February 7, 1957 in Seattle, WA the son of Joseph and Shirley (Flarety) DiBiase. He grew up and attended school in Seattle, graduating in 1975 from Cleveland High School.
Michael started his career in the produce industry almost immediately out of High School where he would flourish making many lifelong friends and customers. Michael's most recent and consistent employer, Sound Produce Inc., considered and treated him as a part of the family.
Michael enjoyed cooking, dining out and spending time with family and friends. He followed sports avidly but held a special place for the Seattle Seahawks! Family was the most important to Michael as he always looked forward to family gatherings and keeping tabs on his niece and nephews and their children.
Michael will be missed and remembered by his brother Timothy DiBiase, sister Cheryl Kahoun, niece Nicole Wojtacha, Nephews Justin DiBiase, Jordon DiBiase & Nicholas Kahoun; 4 great nieces and nephews and his Beacon Hill family and friends.
Michael was preceded in death by his parents Joseph and Shirley DiBiase
A Celebration of life will be held on Tuesday, July 23rd, 10:00 am at St. Peters Catholic Church (2807 15th Avenue South, Seattle-Beacon Hill) with the burial services to follow at 12:00 pm at Washington Memorial Park/Bonney-Watson Cemetery (16445 International Blvd, Seatac). Reception and lunch will immediately follow in the Bonney-Watson Reception Hall.
"I can't think of anything more that could have been done at a time when I needed help and care."
Jean P. Seattle
"We received outstanding service, from front desk to funeral director to family service and beyond."
Deborah M. SeaTac
"The staff went out of their way to show us kindness and helped with several additional needs."
Norma N. Auburn
"The staff was prompt, courteous, helpful, and most of all, caring."
Leslie W. Tacoma
"They really care for people and go out of their way to make things easier."
Kathleen S. Federal Way
"The funeral home is a nice, warm and inviting place. Thank you for your kindness in our loss."
Deborah N. Burien
"We are so pleased with Bonney Watson. They were very professional in every way."
Anita H. Normandy Park