Michelle Marie Lyon
Jul 15, 1963 - Jul 31, 2019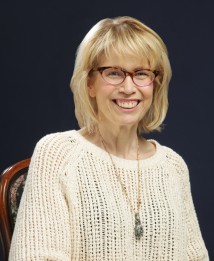 Obituary
Michelle Marie Lyon
Michelle was born July 15, 1963 in Clarinda, Iowa to parents Karen and Carroll Olsen. She joined brothers Mike and Doug at home; her sister Rena arrived years later to complete their family. Michelle grew up on a farm near Minden, Iowa and graduated from Tri-Center High School. She was active in the Minden Peppy Cloverettes 4-H club and the Minden United Church of Christ. She took piano lessons for 10 years and could be counted on for Sunday worship or for school musical accompaniment. Michelle graduated from the University of Iowa School of Pharmacy in 1986. Upon graduation, she joined the Peace Corps and served in the Gambia, West Africa for 2 years. She taught secondary level English and enjoyed her host family immensely in spite of nearly falling into the latrine her first night there, due to worn out floorboards. After the Peace Corps, Michelle moved back to Minden and worked at Lehan Pharmacy. She heard that Seattle was quite liveable so she got a job at Payless Drug and moved west . While working at Payless, Michelle met Bradley Lyon and they enjoyed outdoor adventures together, most notably camping and hiking. They married on July 31, 1993, and moved to Bothell, Washington the same year. Following Payless, Michelle went to work at Virginia Mason where she continued to work until her death. In her 20-plus year career at Virginia Mason, she touched countless lives and built a second family amongst patients and fellow employees. She was proud of her work, and her commitment never wavered. To honor Michelle's memory, the Virginia Mason pharmacy department has renamed their Preceptor of the Year award to the Michelle Lyon Preceptor Award. By renaming the award, the pharmacy department will be able to "honor Michelle every year and remind all of us to embody her wisdom as we train the next generation of pharmacists". Michelle will be remembered as a "one-of-a-kind preceptor, teacher, and mentor" who was dedicated to the professional growth of each pharmacist she mentored while reminding them she "continued to learn from each and every one of the learners she mentored". Michelle's professional impact cannot be understated.
In November of 2000, Michelle and Brad welcomed daughter Reed into their lives, who brought much joy and happiness to the family. Michelle was a devoted mother who took great pleasure in watching her daughter grow and thrive. Michelle had a passion for hiking and nature, and she spent many weekends deep in the mountains of the Pacific Northwest. Her most recent ascent in May to the top of Mt. St. Helens was to be her last before the diagnosis that led to her passing.
Michelle's family thanks you for being a part of her celebration of life today. She will be deeply missed by husband Brad, daughter Reed, parents Karen and Carroll Olsen, brother Mike Olsen (children Matt, Jessica) and Mike's partner Debbie Sharp, brother Doug Olsen, sister Rena (Doug) Holman (children Paige, Sam, Preston), brother-in-law Mark Lyon (children Leslie and Joe), and Mark's partner Theresa Hurley, and many aunts and cousins. Michelle was preceded into death by her grandparents, and her mother and father-in-law, Marianne and Mike Lyon.
"I can't think of anything more that could have been done at a time when I needed help and care."
Jean P. Seattle
"We received outstanding service, from front desk to funeral director to family service and beyond."
Deborah M. SeaTac
"The staff went out of their way to show us kindness and helped with several additional needs."
Norma N. Auburn
"The staff was prompt, courteous, helpful, and most of all, caring."
Leslie W. Tacoma
"They really care for people and go out of their way to make things easier."
Kathleen S. Federal Way
"The funeral home is a nice, warm and inviting place. Thank you for your kindness in our loss."
Deborah N. Burien
"We are so pleased with Bonney Watson. They were very professional in every way."
Anita H. Normandy Park