Rhonda Faye Douglas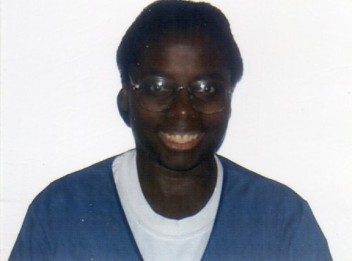 Obituary
Rhonda Faye Douglas was born on Wednesday, July 6, 1960 in Bogalusa, Louisiana. When she was a child, her family moved to Seattle, Washington. She fell in love with the area, and thoroughly enjoyed exploring this city she called home.
Rhonda's young life was marked by tragedy, losing her Mother, Rosa Pounds, and her one sister, Lahoma Broussard. Later as an adult, she lost her last living relative, her aunt, Marie Porter. As a young teen, Rhonda was placed in Ruth School in Burien, and what started out a seeming tragedy, turned out to be a time where lifelong friends were created. It was also during this time she began attending The United Pentecostal Church of South Seattle, later known as Christian Life Center of SeaTac. It was here she found her new family, and became a very active part of the church. She served as Church secretary for over 20 years, taught Sunday school classes, sang solos and in groups, played the guitar and the tambourine. Rhonda became Sister or Aunty to everyone in the church. She connected well with every age group, the younger ones really enjoying the gaming discussions with her. Through her generosity over the years she gave to many world needs with Missions giving, sponsoring orphanage children here in the United States, helping to build churches in North America and around the world, sponsored two homes for troubled youth, and attended and supported women's conferences and ministries. But most of all, she prayed. She could be depended on to help carry any prayer burden you had, and spending time talking to God was one of the joys of her life.
Rhonda's career history was interesting and varied, but everywhere she worked, she made more lifelong friends. Her final work was with Deloitte, and she loved her work and her coworkers. There was an understanding established early with the company, she was happy as long as they didn't make her travel. Her team was spread around the country, and she was very adept at phone calls, instant messaging, e-mails, text messages, and even recently started sharing her life with some on Marco Polo.
Rhonda always said, "just about anywhere I need to go, I can get there on Metro, or walk." She had her regular places she went, making friends who will miss her dearly. It was not unusual to see Rhonda with a tote bag over each shoulder, ear buds in listening to her music, walking around downtown or the Southcenter area.
When she began her cancer journey in 2017, her church family, work family and longtime friends were there to support her, pray with her, encourage her and bless her in any way they could. Rhonda's lifelong love of music helped to sustain her also, as she played uplifting songs, even sharing some with others who needed encouragement.
Rhonda left us quickly and peacefully from her home in SeaTac on Thursday morning, May 9, 2019. Though she always said she had no one because her family was gone, in recent years and months she realized that was not true. Through her generous spirit, she created one of the largest and most unique families on earth, an interesting mix of many creeds and generations, and always a cat lover or two in the group. Knowing she is no longer in pain, gives us comfort. We will all miss her laugh, her "Oh, Please" eye rolls, and her smile that could light up a room.
Charitable Donations:
Rhonda's Church: Christian Life Center UPCI, P. O. Box 68683, SeaTac, WA 98168
or Haven of Hope, TupeloMS at www.mansionkids.org
"I can't think of anything more that could have been done at a time when I needed help and care."
Jean P. Seattle
"We received outstanding service, from front desk to funeral director to family service and beyond."
Deborah M. SeaTac
"The staff went out of their way to show us kindness and helped with several additional needs."
Norma N. Auburn
"The staff was prompt, courteous, helpful, and most of all, caring."
Leslie W. Tacoma
"They really care for people and go out of their way to make things easier."
Kathleen S. Federal Way
"The funeral home is a nice, warm and inviting place. Thank you for your kindness in our loss."
Deborah N. Burien
"We are so pleased with Bonney Watson. They were very professional in every way."
Anita H. Normandy Park