Jerry Ramsey Kent
April 20, 1934 - July 29, 2022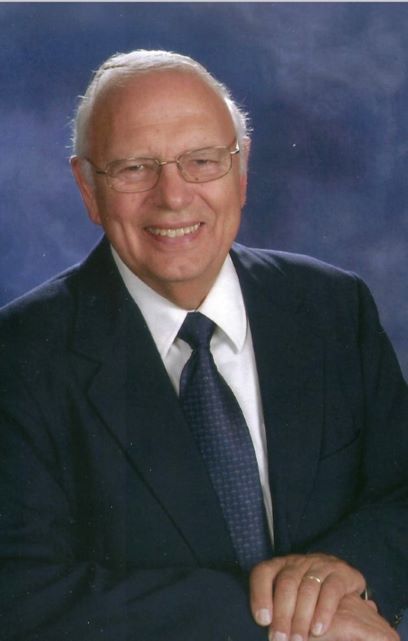 Obituary
Jerry was born to Joe and Jeanette Kent on April 20, 1934 in Bellingham WA and passed away peacefully July 29th in the afternoon at his home in Tukwila. His father worked as the local Post Master and transferred to the 1st and Lander office after moving the family to 9th avenue in the Highland Park neighborhood of West Seattle. Jerry attended Highland Park Elementary School along with his sisters, Jean and Judy and with other kids in the neighborhood including his future wife Carol who lived a couple doors down. Jerry was active in Boy Scouts, and his Church Youth Group while going to West Seattle High School and was an active leader in both. During this time he worked at the local grocery store and continued there until they were married June 25th 1955 and moved to the Greenlake area while attending the University of Washington. He graduated June 1957 in Chemistry Education and he played the trumpet and marched in the UW marching band. They had 3 sons over the next 4 years, Daniel, Ronald, and Randy.
A year after graduating Jerry and his father built a house in the Boulevard Park area where he and Carol lived. Soon after they started attending the near by Boulevard Park Presbyterian Church where they joined in 1960 and were members for over 60 years. Jerry served as an elder in the church many times. Jerry and Carol worked on several projects such as building work crews, decorating for Christmas, finishing the multipurpose room addition and in many other capacities. In 1961 they joined the Outriggers fellowship and service group. Jerry recalled it was the most enjoyable group of good Christian friends. They also served as youth leaders until the arrival of Tom Horton in 1969.
Jerry taught High School Chemistry at Renton High School until Hazen High School was opened where he established the chemistry lab and taught his remaining years. He taught over 50 years in all and also worked at Renton School District Administration as Science Coordinator. He also served as a board member for the Seattle Pacific Science Center bringing in special science programs for kids for many years.
During the summer months, when not working as a mover for a local moving and storage company, he was selected as an ambassador science teacher through the National Science Foundation and taught summer school to other science teachers around the U.S. Jerry taught at universities in California, Colorado, Kansas, Michigan, and New Jersey. During the breaks the family would adventure to other cities and national landmarks seeing most all of the United States.
In 1995 Jerry and Carol built a new home in Tukwila. After completing their home they took many opportunities to travel. They traveled locally and abroad with Outriggers, their boys and families, and many friends. They loved to camp and fish and would tent or RV as often as they could. Cruises were a special favorite with family and friends. They celebrated their 60th wedding anniversary on a cruise to Alaska with their boys and wives. They traveled abroad with their son Ron to England and Australia, and with Dan to Ireland and Scotland. They also enjoyed traveling to Denmark, Finland, Turkey, Greece, Italy, Spain and the Mediterranean. All the family went to Maui as a Christmas gift one special year.
Jerry was a devoted brother, husband, father, grandfather, great-grandfather, and friend. He was preceded in death by his parents Joe and Jeanette, wife Carol, and daughter-in-law Marita Kent. Jerry leaves behind his beloved sisters Jean (George) and Judy, sons Dan (Sunny), Ron (Tami), and Randy (Karen), grandchildren including Kari (Josh), Kevin (Lia), Kraig (Stephanie), Keven (Erin), Kami (Clinton), Heidi (Ronny), Heather, Sean, Patrick (Lydia), Jennifer (Pat), Mallory (Michael), also great-grandchildren Parker, Madison, Max, Molly, Titus, Jake, Adeline, River, Scarlett, Lila, Cash, Maverick, Kennedy, Emma, James, and Wilson.