Rick Q. Beltran
February 29, 1928 - February 3, 2021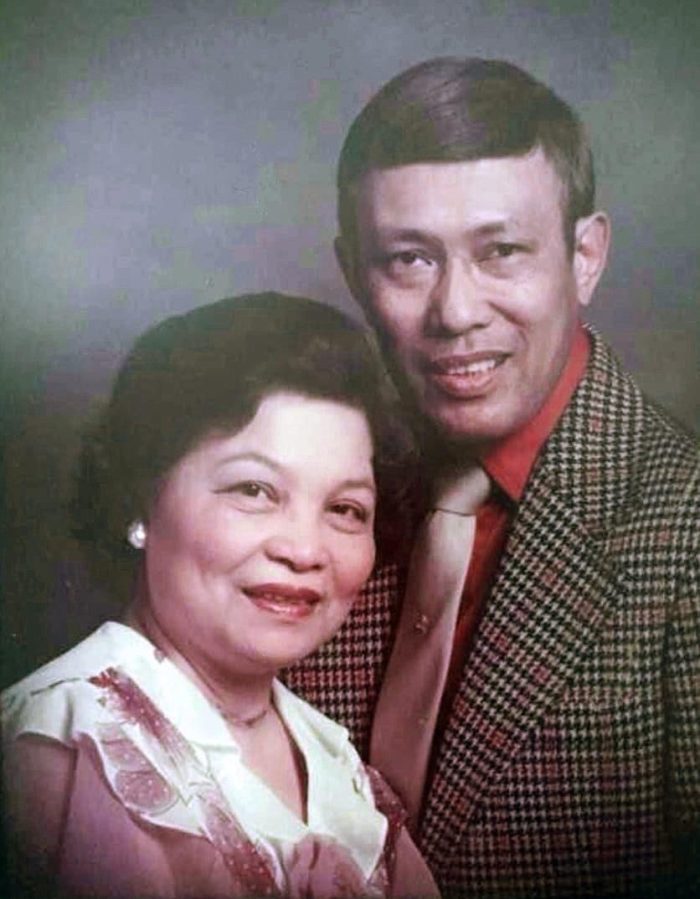 Obituary
Rick Beltran: The Humble, Gentle Leader


Rick Beltran personified the ideal community civic leader. He had a natural feel for the needs and aspirations of his community. Among his most profound contributions during his long leadership role was as President of the Filipino Community of Seattle (FCS), as Regional Chair of the National Federation of Filipino American Association (NaFFAA), and as adviser to scores of organizations in the Puget Sound area.
He was a principal planning partner of the Philippine Consulate General in Seattle and Ambassador Joey Syjuco considered Rick an important ally in such pioneering projects like Pista sa Nayon, Independence Day Festival at Seattle Center which is now the yearly Pagdiriwang in June Philippine Independence week. It was under Rick Beltran's direction when he was FCS President during the 50th Golden Anniversary of the organization to produce the original milestone community book known as PAMANA (Legacy) which records the stories of pioneers who established an organization and a gathering place like a plaza in the old homeland.
It was also Rick who worked with the national leader Alex Esclamado in establishing an active Chapter of NaFFAA in the Northwest. He was a staunch supporter of aging WWII veterans who were under the care of the International Drop-In Center (IDIC) and the Rizal Park & Bridge Preservation Society during its formative years. Many groups will claim his leadership because his style was personalized, warm and human. To many, Rick Beltran leaves a huge void and will remain as symbol of genuine Filipino bayanihan in spirit and deeds.
—Sluggo Rigor
Rick was well known for his many accomplishments in life, but nothing made him prouder than his family. He never missed a moment to say how proud he was of their accomplishments and made sure to attend as many talent shows, performances, and sports events as he could. He loved to say that their talent stemmed from him, saying, "You got it from your Grandpa!"
Rick is survived by his sons Reynante Beltran (Helen Beltran, wife), Roehl Beltran (Esther Beltran, wife), Rolando Beltran (Lina Beltran, wife), Roderick Beltran, Ronnie Beltran (Theresa Beltran, wife), Vincent Baga, Greg Foronda (Charlene Foronda, wife), Michael Foronda (Krista Foronda, wife) and daughter Rowena Lum (Scott Lum, husband),
As well as his grandchildren Rodell Beltran (Ashley Beltran, wife), Rachel Buckner (Aaron Buckner, husband), Alexandra Ocampo (Joses Ocampo, husband), Brieana Beltran, Amanda Beltran, Ryan Beltran, Richard Beltran, Bryson Beltran, Britney Beltran, Christopher Lum, Brandon Beltran, Courtney Lum, Chason Beltran, Alexis Baga, Scott Foronda, Danica Foronda, Kendall Foronda, Juliano Foronda, Kalayna Foronda, Kamryn Foronda and great grandchildren Judah Buckner, Micah Buckner and Kara Rose Beltran.
Rick was preceded by his parents, wife Rosina "Rose" Beltran, and daughter Roselily.
Rick will be missed – as a father, a grandpa, a friend, and a gentle leader. His beautiful singing voice will always be remembered.
"I can't think of anything more that could have been done at a time when I needed help and care."
Jean P. Seattle
"We received outstanding service, from front desk to funeral director to family service and beyond."
Deborah M. SeaTac
"The staff went out of their way to show us kindness and helped with several additional needs."
Norma N. Auburn
"The staff was prompt, courteous, helpful, and most of all, caring."
Leslie W. Tacoma
"They really care for people and go out of their way to make things easier."
Kathleen S. Federal Way
"The funeral home is a nice, warm and inviting place. Thank you for your kindness in our loss."
Deborah N. Burien
"We are so pleased with Bonney Watson. They were very professional in every way."
Anita H. Normandy Park