Carol Joyce Murphy
May 19, 1933 - January 18, 2023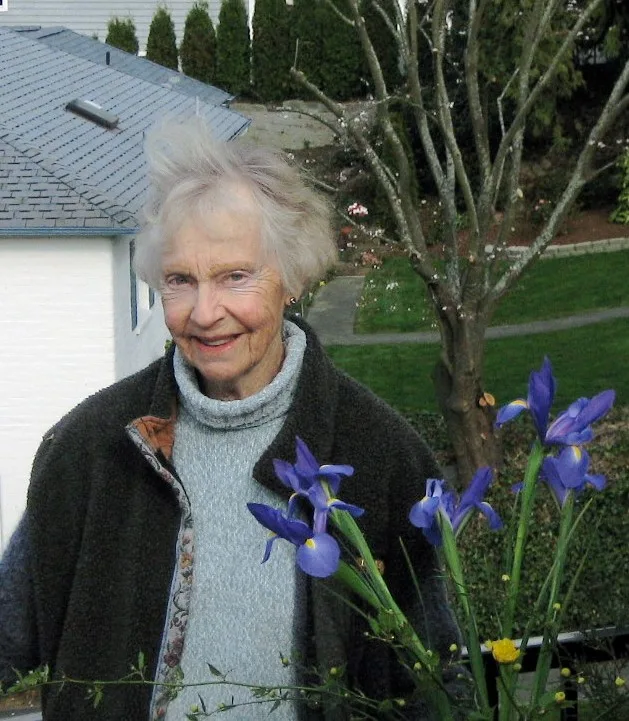 Obituary
Carol Murphy of Dash Point, Washington died on January 18, 2023 of natural causes. She was 89 years old. She was predeceased by her siblings Elaine and June. Born in Olympia, Washington in 1933, she grew up in Aberdeen, Washington.  Her family were longtime residents of the Dash Point area, living there since 1900. She graduated from the University of Washington in 1955 as a music major and taught music in Washington, California, Hawaii and Maryland school systems. In July 1957, she married Hugh Murphy in Honolulu and started her family in Hawaii and Puerto Rico in the 1960's.
Carol was known for her gift of music-voice and creative spirit. She was an active participant and director of church choirs, as well as a member of opera productions including the Honolulu opera. In addition to music, her creativity could be seen in her artistic compositions with shells and drift glass she collected while beachcombing in Hawaii and Puget Sound. Carol was passionate about gardening, creating beautiful gardens at her home and contributing to the Brown's Point light keepers garden.
Carol took great joy in spending time with her family. Her grandchildren shared her energy and enthusiasm for games, crafts and nature walks. They cherished their time spent together in her expansive garden and around the grand piano where she would sing and play for everyone.  She also enjoyed exploring the Northwest with her husband Hugh on their trawler, the Maka'iwa.
She is survived by her husband Hugh Murphy; son Tim Murphy and wife Lynn; daughter Jennifer Murphy and wife Erica; and three grandsons Adreon, Lucas, and Evan Murphy. Her creative spirit, artistic expression and passion for life were an inspiration for all. There will be a celebration of life in May 2023 in Dash Point.