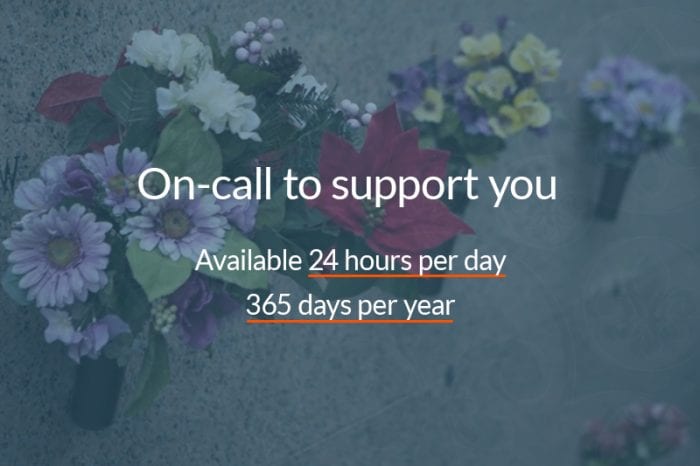 In the aftermath of a loved one's death, there is often an overwhelming amount of practical things to do, and it can be difficult to know where to start. BONNEY WATSON covers the essential steps to take (and when to take them) after a loved one dies below. 
Making decisions and funeral arrangements can be overwhelming when you lose someone. Our knowledgeable staff is trained to aid and comfort you every step of the way when death has occurred. We can provide a detailed course of action and take control of funeral arrangements if that's what you prefer. Or we can follow your lead to custom-design a memorial service that feels right. We offer total flexibility according to your needs and desires.
Immediately After Someone Dies
The very first step is to get a legal pronouncement of death. Without this, you will not be able to proceed to any other steps. If your loved one died in a hospital, nursing home, or under hospice care at home, staff will take care of this for you. If your loved one died somewhere else, like at home, you will need to call 911 and have emergency personnel come and provide a legal pronouncement. After this, your loved one can be brought to a funeral home.
As you inform family and friends about the death, you'll also want to start thinking about funeral and burial plans. You might receive helpful recommendations in choosing a funeral home as you share the news with others. You can read more about things to consider when choosing a funeral home here.
There are a number of disposition methods beyond traditional burial services, including cremation, terramation, and aquamation. Likewise, there are numerous kinds of funeral services to best honor the wishes and special life of your loved one; you may determine a celebration of life, for example, rather than a more formal funeral or memorial, suits the occasion best. Speaking with a professional, like the team at BONNEY WATSON, can help guide you through the decision process.
What To Do in the Days After Someone Dies
In the coming days after someone dies, you'll want to begin making funeral arrangements. A few things to note: look through the paperwork to confirm whether or not there is a prepaid funeral plan. If your loved one was in the military, the funeral home can provide you with a summary of possible VA benefits.
Other practical things to take care of include securing their property:

Throwing out food
Collecting the mail (and setting up a forwarding address)
Safely storing cash, jewelry, or other valuables
Taking care of any pets
If applicable, you'll also want to notify their employer. Ask about benefits like company-wide life insurance or paychecks that haven't been collected yet.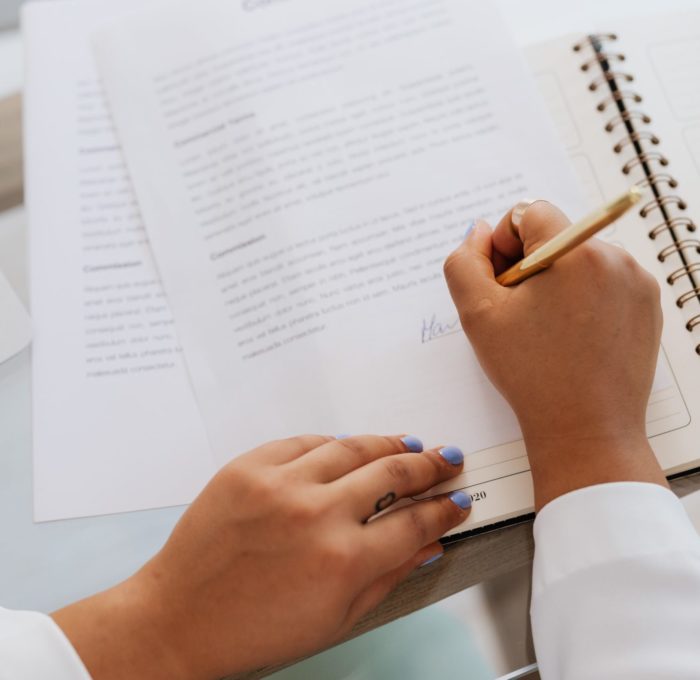 In the Weeks After Someone Dies

Wills, Death Certificates, & Attorneys
To begin sorting through property and other belongings, you will need to find the will and executor. Typically, an executor is named in the will. This person will need to be involved in many of the following steps. In the case that there isn't a will, a probate judge will name an administrator, in place of an executor.
To more easily complete the rest of the steps, secure certified copies of death certificates (and lots of them) through the help of the funeral home or from the vital statistics office. These copies will be used in order to close accounts, file claims, etc.
Another thing that will make things easier is hiring a Trusts and Estates attorney. While not necessary, a general rule of thumb is that if the estate is valued at $50,000 plus, a Trusts and Estates attorney will be a great help in navigating what can be a very complicated process.

Probate Court & Finances
Now it's time to take the will to probate, i.e., executing the will. During this process, the probate court will ensure that all debts or other liabilities are taken care of before distributing assets to the beneficiaries.
All assets (investment portfolios, homes, cars, etc.) will need to be filed in probate court — which can be a bit of a process. It may be helpful to hire an appraiser to help with household items or other such physical objects. In some cases, you will need to track down assets that are in other locations or missing. Search firms take a cut of the value in return for their help.
As far as finances go, it is important to make a list of bills (such as taxes, utilities, etc.) and share this with the executor so that these expenses are taken care of while the estate is getting settled. Also be sure to get in touch with credit agencies, banks, and financial advisors to let them know of your loved one's passing. Many of these institutions will require a death certificate to close out accounts.
In the same vein, cancel subscriptions that are no longer needed, like TV streaming services, phone plans, and grocery/food delivery services. Close out credit card accounts and cut the cards afterward to prevent theft. If there are joint users, you will be able to remove the deceased from the account. Also be sure to close out home, auto, and health insurance policies, and remember to ask that any unused premium be returned.

Various Identification-Related Tasks
Your loved one's passport can be kept as a memento or can be returned to the government to protect against identity theft concerns.
The driver's license requires a bit more care — it is important to cancel the license because then their name will be removed from the DMV's records and keep a copy of the canceled license in your records, which may be needed to close out other accounts.
Update voter registration to remove your loved one from voting polls. Here's how to do it in WA, since rules vary by state.
Finally, close out email accounts and decide what you want to do with social media accounts. You may want to delete social profiles, or turn them into memorial pages.
How BONNEY WATSON Can Help
BONNEY WATSON is here to help you through this difficult time. Our knowledgeable, caring team of professionals will provide the necessary guidance as you navigate the many changes ahead. We will work with you to honor the life of your loved one in a meaningful and individualized way.
We pride ourselves in offering exceptional care and creating meaningful experiences to honor your loved ones. We have been serving families in the Puget Sound area since 1868, with locations in SeaTac and Federal Way, and promise to serve you in whatever way we can.
Speak with one of our team members here to learn more or contact us here.
Please call us at (206) 880-7400 to address any immediate questions and concerns.