Allen & Karen Crosswhite
Jun 10, 1928 - Aug 13, 2019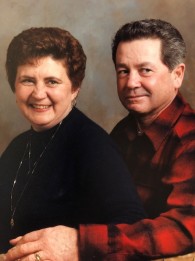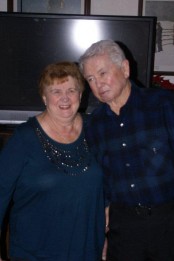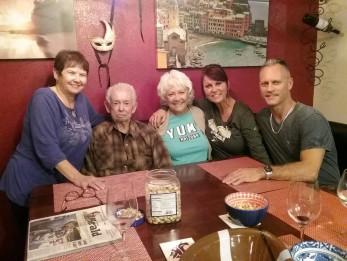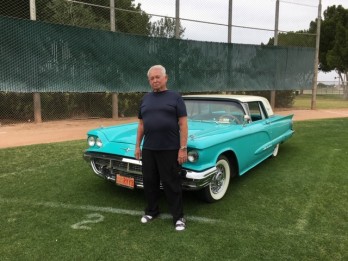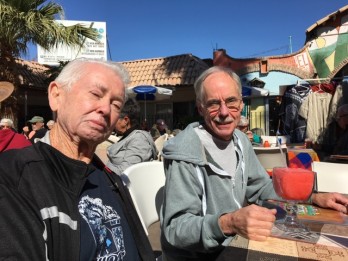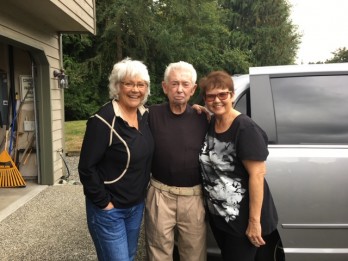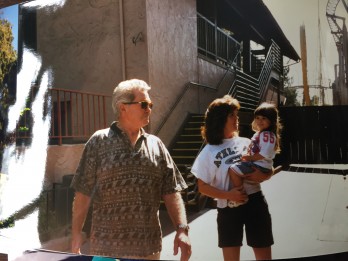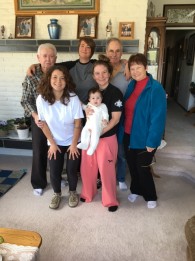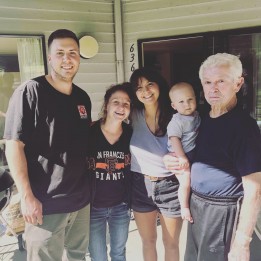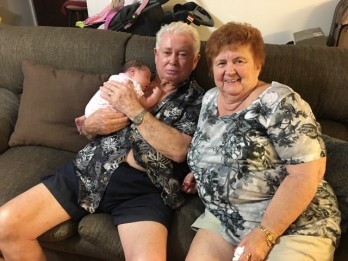 Obituary
Allen Joyce Crosswhite:
June 10, 1928 to August 13, 2019
Born in Santa Maria, CA to Sam Crosswhite & Joyce (Grossi) Crosswhite. He was a resident of Alaska for over 40 years. Allen was stationed in Japan with the Coast Guard during the Korean War. He married Bernice (Miller) Sundholm and they moved to Washington and had 3 children, Linda, Constance & James. After his divorce, he met and married Karen Rae Holley on January 5, 1962. Karen was a single mother with 2 toddlers, Jim and Hollie. They were now parents of 5 children.
Karen Rae (Holley) Crosswhite:
May 26, 1939 to May 4, 2017
Born in Spokane, WA to Walter Holley & Marian (Carter) Holley. Karen attended Franklin High School in the class of 1957. Karen married Doug Melville and they had 2 children, Hollie and Jimmy. Karen became an excellent professional secretary & bookkeeper for several large firms in the Seattle area. After her divorce, she met Allen Crosswhite who was a single father with 3 children. Allen & Karen were married on January 5, 1962 with their 5 children in attendance.
Allen & Karen Crosswhite:
Allen and Karen moved from Seattle, WA to Anchorage, AK in the mid 70's to work in the booming construction industry. Allen was a crane operator by trade but he was excellent at operating & repairing any type of heavy equipment or vehicles. Karen had an extensive background in bookkeeping & administration. So, in 1985 they started their own excavating construction company named, KC Alaska, after Karen, who became the President. KC Alaska became a well-respected and successful contractor in the wild frontier of Alaska. In 2012, Allen and Karen celebrated their 50th wedding Anniversary & renewed their vows on a cruise to the Caribbean with their adult children.
Sadly Karen, his wife of 55 years and business partner for over 40 years, passed away on May 4, 2017. Allen retired shortly afterwards at the age of 89. In 2018, he was honored by the Local 302 Operating Engineers Local 302 Union for 70 years of "active" service.
Survived By:
Children – Linda Ipsen, Constance Maas, Jim Melville
Grandchildren – Troy Halpin, Jennifer Jensen, Jason Crosswhite, Rachel Barnes, Mylinda Ipsen
Great Grandchildren – Tyler Jensen, Savannah Schuemann, Bailey Halpin, Dillon Halpin, Rhea Ipsen
Great, great Grandchildren – Calvin Hickey
Preceded in Death by: Allen's parents, Karen's parents, Daughter Hollie Barnes, Son James Crosswhite
Memorial Services on Friday Sept 6th at 11:00 am at Bonney-Watson Funeral Home-WA Memorial Park, 16445 International Blvd, SeaTac, WA – Full Obituary & guest book at www.bonneywatson.com
In lieu of flowers, consider making a tax-deductible donation to the Eddie Aikau Foundation, a non-profit organization that Allen & Karen supported, that was created to honor their former son-in-law.
"I can't think of anything more that could have been done at a time when I needed help and care."
Jean P. Seattle
"We received outstanding service, from front desk to funeral director to family service and beyond."
Deborah M. SeaTac
"The staff went out of their way to show us kindness and helped with several additional needs."
Norma N. Auburn
"The staff was prompt, courteous, helpful, and most of all, caring."
Leslie W. Tacoma
"They really care for people and go out of their way to make things easier."
Kathleen S. Federal Way
"The funeral home is a nice, warm and inviting place. Thank you for your kindness in our loss."
Deborah N. Burien
"We are so pleased with Bonney Watson. They were very professional in every way."
Anita H. Normandy Park