Carmen Tuazon Celestial
Jan 15, 1944 - Aug 14, 2019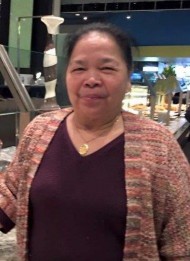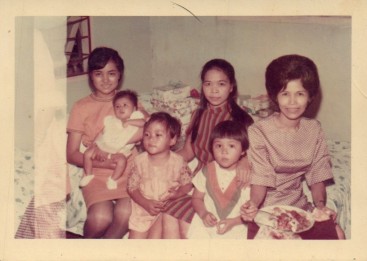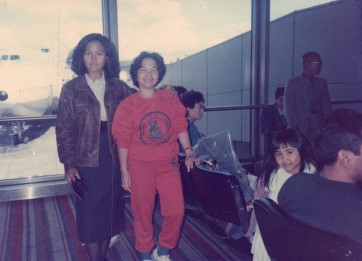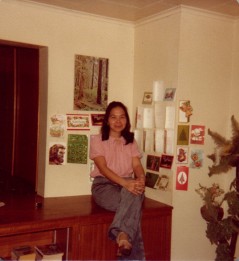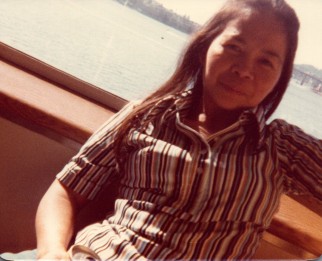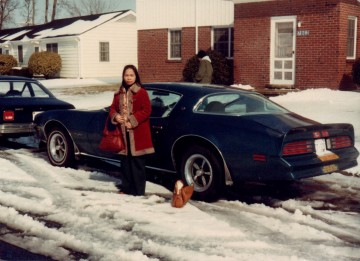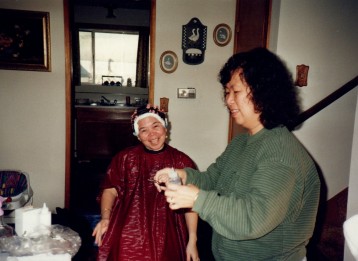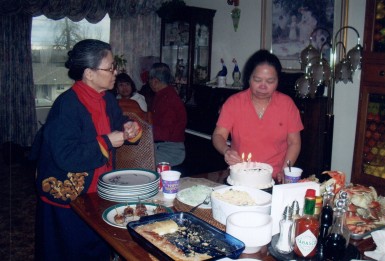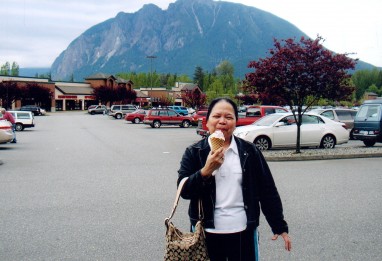 Obituary
In Loving Memory ­­­
On August 14, 2019 Aunt Carmen Tuazon Celestial of Seattle, Washington departed from this life to be with her creator. She was preceded by her beloved parents Santiago Sr. and Encarnacion Celestial, her brothers Santiago Jr, Bernabe, Oscar and Nestor Celestial. She is survived by my mom, her older and only sister Alicia C. Olaes. Together with all of her nieces, nephews, relatives and lifelong friends residing in Washington, California, Florida states and the Philippines.
She was born on January 15, 1944, in the town of Kawit, Cavite and lived there until her teaching days. Most of her relatives resides in Balanga-Mariveles, Bataan, Kawit, Cavite, Tondo, Manila and in the US. Aunt Carmen went to school in Aguinaldo Elementary and Tirona Highschool in Kawit, Cavite. She completed her college education at the University of the East in Manila, Philippines and became a teacher.
She immigrated to the US, first in Oahu, Hawaii and lived with my mom (her only sister) and mother Encaracion in Pearl City, Hawaii. She had a desire to join the military service, but there was a height restriction of 5 feet above. She moved to Seattle and worked at Airborne Express, the United States Postal Service as a Tour 1 Clerk for 31 years. She retired 5 years ago at the Seattle Processing and Distribution Center.
She encouraged us to join USPS, which we did. My younger sister worked at Twin Lakes, two Uncles who also retired in Bremerton, Tacoma and I presently working in Kent for USPS.
I'd like to tell you about her traits. She has a contagious distinct laugh, she is candid with a serious does of directness, sincere and generous (always in a giving mode). We all love this about her….who wouldn't!
Here's her hobbies, loves and likes.
She loves cooking with a passion and sharing her dishes to everyone. She comes along to our glamping, shellfish trips at Anacortes, Hood Canal, Westport Wa. By the way, she can shuck oysters like nobody else can! She likes to tend to her cherry fruit tree and do yard work. Shopping and grociery (foodies) shopping is what makes her go. She prepare her door-to-door boxes (care packages) and sends it to the Philippines. Her favorite song is one of Tom Jones Hits, "Without Love (There is Nothing). All the Christian songs my grandma (Aunt's mom) taught us in Tagalog, How Great Though Art and Count your Blessings she cherishes!
Her Faith.
She loves our savior, Lord Jesus Christ with all her heart, might and soul! Everytime she calls me to pick up food after my work, I arrive there late at night and she is watching, listening praising in the Lord's ministry. She attended church services at the United Pentecostal Church in Kent, Wa. The day before she left us, she saw two wisp of smoke appeared in the air and while in her hospital bed, she heard the Lord's voice speaking to her.
She looked stronger each day, can move and go about (with nurse help) conversations with her visitors were enthusiastic and spontaneous!
I can write on endlessly… But in this earth we live in, there is ending, grief and sorrow.
So farewell and calm seas Auntie Carmen! Were cheering for you in heaven, you will remain deeply rooted in our hearts forever.
In behalf of Aunt Carmen's family, relatives, co-worker's and lifelong friends….We ALL love you so very much!
"I can't think of anything more that could have been done at a time when I needed help and care."
Jean P. Seattle
"We received outstanding service, from front desk to funeral director to family service and beyond."
Deborah M. SeaTac
"The staff went out of their way to show us kindness and helped with several additional needs."
Norma N. Auburn
"The staff was prompt, courteous, helpful, and most of all, caring."
Leslie W. Tacoma
"They really care for people and go out of their way to make things easier."
Kathleen S. Federal Way
"The funeral home is a nice, warm and inviting place. Thank you for your kindness in our loss."
Deborah N. Burien
"We are so pleased with Bonney Watson. They were very professional in every way."
Anita H. Normandy Park