Fortunato Ordona Estacio
Feb 2, 1928 - Aug 6, 2019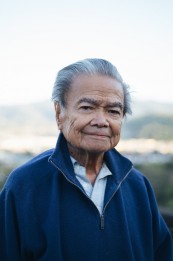 Obituary
The LORD is my shepherd;
there is nothing I shall want.
Fresh and green are the pastures
where he gives me repose.
Near restful waters he leads me;
he revives my soul.
He guides me along the right path,
for the sake of his name.
Though I should walk in the valley of the shadow of death,
no evil would I fear, for you are with me.
Your crook and your staff will give me comfort.
You have prepared a table before me
in the sight of my foes.
My head you have anointed with oil;
my cup is overflowing.
Surely goodness and mercy shall follow me
all the days of my life.
In the LORD's own house shall I dwell
for length of days unending.
"I can't think of anything more that could have been done at a time when I needed help and care."
Jean P. Seattle
"We received outstanding service, from front desk to funeral director to family service and beyond."
Deborah M. SeaTac
"The staff went out of their way to show us kindness and helped with several additional needs."
Norma N. Auburn
"The staff was prompt, courteous, helpful, and most of all, caring."
Leslie W. Tacoma
"They really care for people and go out of their way to make things easier."
Kathleen S. Federal Way
"The funeral home is a nice, warm and inviting place. Thank you for your kindness in our loss."
Deborah N. Burien
"We are so pleased with Bonney Watson. They were very professional in every way."
Anita H. Normandy Park