Gregory VanGaver
February 19, 1952 - January 13, 2014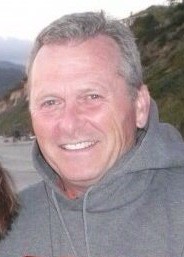 Obituary
Gregory (Greg) VanGaver, 61, passed away unexpectedly on Monday, January 13, 2014. He was born in Seattle, Washington on February 19, 1952 to parents Francis and Marilyn (Finn) Van Gaver. He married Katherine (Kate) Spiers on August 19, 1972. Greg is survived by his loving wife and companion, Kate, daughter Katherine Keenan VanGaver Bell, son Gregory VanGaver (Krista), and four granddaughters Sophia, Camilla, Francesca and Harper. He also leaves behind his six siblings, Jeff, Pam Bianchi, Steve, Melanie Young, Debbie Hobart and Kevin. He cherished all of them and their families.
Greg loved being with his family, growing dahlias at his cabin on Hood Canal, hosting Wiley Weekend with the Spiers, running his business, VanWild, playing tennis, and spending time with his friends, old and new. He will be sorely missed.
The funeral will be held 11:00 am, Thursday, January 23, 2014 at St. Joseph's Catholic Church, 732 18th Avenue East, Seattle, 98112.