Janet Sue Rogers
Sep 13, 1946 - Mar 13, 2019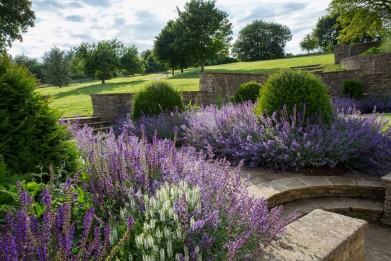 Obituary
Janet S. Rogers
Janet Sue (Davis) Rogers our loving Wife, Mother, Grandmother, Great Grandmother, Sister, Aunt and Friend passed away at her home in Edmonds, WA on March 13th, 2019.
Janet leaves behind her loving devoted husband of fifty years, Jerald Rogers. Children; Rachael, Jonathan and Suzannah. Grandchildren; Amanda, Shanna, Alissa, Jonathan Jr.,Cheyenne, Oliver, Caelen and Rylan. Great Grandchildren; Jaxson and Hayden. Siblings; Nancy and Jim.
She was born in Seattle Washington on September 13th, 1946, to Leland Frederick Davis and Dorene Mae Chubb.
Growing up in West Seattle she graduated from West Seattle High School in 1965.
She later enrolled at Seattle Community College of Nursing, graduating as a LPN in 1969. Janet worked as a nurse until 1977, when she chose to stay at home and raise her three children.
Janet was involved in Girl Scouts for over 54 years and is a Lifetime Member. Her passion for Girl Scouts grew from a young age as a Brownie and continued through her roles as a Leader, Camp Director and Trainer. Janet was an avid collector of historic memorabilia and enjoyed displaying her collection for all to enjoy.
Janet also had a great love for animals big and small. She was involved in 4-H for many years as a Leader and as the Small Animal Barn Superintendent at the Stanwood Fair. Her love for animals was known by the many different kinds of animals you could find in her house from ferrets to turtles to iguanas and cats… many, many cats. Not to mention the plentiful plethora of chicken décor.
The deck was abloom every year with the many potted plants. Janet loved gardening and truly had a green thumb for it. The garden area was an open invitation for many animals to enjoy as well as friends and family.
In lieu of flowers the family requests that a donation be made to The Juliet Low Gordon World Friendship Fund. www.GirlScouts.org
"I can't think of anything more that could have been done at a time when I needed help and care."
Jean P. Seattle
"We received outstanding service, from front desk to funeral director to family service and beyond."
Deborah M. SeaTac
"The staff went out of their way to show us kindness and helped with several additional needs."
Norma N. Auburn
"The staff was prompt, courteous, helpful, and most of all, caring."
Leslie W. Tacoma
"They really care for people and go out of their way to make things easier."
Kathleen S. Federal Way
"The funeral home is a nice, warm and inviting place. Thank you for your kindness in our loss."
Deborah N. Burien
"We are so pleased with Bonney Watson. They were very professional in every way."
Anita H. Normandy Park