Jeffrey Scott Conner
Feb 25, 1961 - May 9, 2019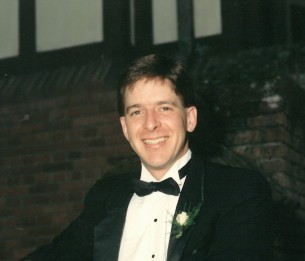 Obituary
Jeffrey Scott Conner, age 58, and resident of Covington, Washington passed away on Thursday, May 9, 2019.
Growing up a Navy Brat, Jeff lived in many ports across the US including Port Hueneme, CA where he was born; Honolulu HI; Gulf Port, MS; and Bremerton, WA. He attended Central Kitsap High School his senior year, graduating in 1979. Jeff attended Western Washington University where he met many friends including his best friend, Tom Linde, who never wavered in his commitment to his lifelong friend. His favorite childhood home and where he spent most of his high school years was in Subic Bay, Philippines. He enjoyed the climate, good friends and a laid-back lifestyle, at least as close as it gets when your Father is a Naval Officer.
Jeff had a passion for both airplanes and photography. This passion took him through flight school where he earned his private pilots' license and enjoyed many solo and accompanied flights. His passion for the art of photography began at a young age and once a Father, began an even greater obsession with portrait photography; filming and taking candid and posed images of his children, which is evident by the many boxes of video and print photos. His latest venture to become a Real Estate Photographer was just taking off at the time of his death.
Jeff's career at The Boeing Company, spanning over a decade took him to countries all over the world where he always brought home unique tokens of his travels to share with the people he loved.
Jeff is preceded in death by his parents, Donald Lee Conner, Sr., RADM, USN & Virginia (Ginny) Anne Conner. He is survived by his children whom he loved dearly, Emmaleigh (Emma) Catherine Conner and Caleb Scott Conner of Maple Valley, WA; his uncle Richard Chinsley of Nashville, TN; his siblings, Donald L. Conner, Jr., of Westminster, MD and Anne C. (Keith) Davis of Long Beach, MS; many cousins; nieces and nephews, all whom loved their Uncle Jeff for his quick wit and practical jokes.
A Graveside Ceremony and Reception will be held on Friday, August 9, 2019 at 2:00pm at Bonney Watson Washington Memorial, 16445 International Blvd., SeaTac, WA 98118; phone 206-242-1787. An online guestbook may be viewed and signed at bonneywatson.com.
In lieu of flowers, the family requests that memorial contributions be made to Mothers Against Drunk Driving https://www.madd.org/donate-now/ or to one's favorite charity.
"I can't think of anything more that could have been done at a time when I needed help and care."
Jean P. Seattle
"We received outstanding service, from front desk to funeral director to family service and beyond."
Deborah M. SeaTac
"The staff went out of their way to show us kindness and helped with several additional needs."
Norma N. Auburn
"The staff was prompt, courteous, helpful, and most of all, caring."
Leslie W. Tacoma
"They really care for people and go out of their way to make things easier."
Kathleen S. Federal Way
"The funeral home is a nice, warm and inviting place. Thank you for your kindness in our loss."
Deborah N. Burien
"We are so pleased with Bonney Watson. They were very professional in every way."
Anita H. Normandy Park