John Bruce Andrews
May 11, 1943 - Sep 23, 2019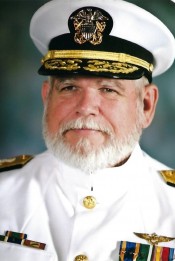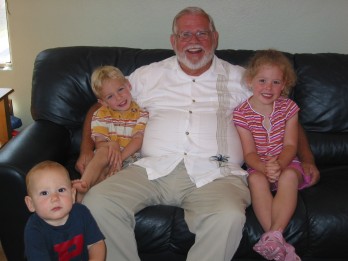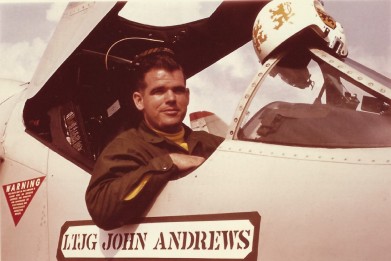 Obituary
John Bruce Andrews
1943 – 2019
John Bruce Andrews, age 76, passed away on Monday, September 23, 2019, at NHC HealthCare in Hendersonville, TN, surrounded by his family.
Bruce was born May 11, 1943 in Tacoma, Washington, to John and Trudy (McLeod) Andrews. He was raised in the Seattle area, graduating from Highline High School in Burien, WA in 1961. Bruce continued his education at Central Washington State College (now Central Washington University), receiving degrees in education and biology in 1965.
Following his graduation, Bruce enlisted in the United States Navy and completed pilot training. He was assigned to the USS Bon Homme Richard (CB-31) an Essex-class aircraft carrier and flew A-4 Skyhawks for two tours of duty in the Vietnam War. Bruce joined the Navy Reserves in 1969 after returning stateside.
Following his active duty, Bruce completed a master's degree in biology at Oregon State University in 1972. But his passion for flying prevailed, and he became a pilot for American Airlines in 1973. He spent his career flying Boeing 727s, retiring from American as a captain in 2002. He remained active in the Navy Reserves until his retirement in 1993, also at the rank of Captain. His decades of faithful service protected both passengers and country alike.
Bruce is survived by his wife, Sandra (Hackney) Andrews; his sister, Janet (Andrews) Gram; six children, Nichole (James) Nicholls, John (Ali) Andrews, Jonelle (Tad) Delk, Katie (Alex) Prieto, Allie Andrews, Laura Andrews; and many beloved grandchildren.
Funeral services with military burial will be held on October 25th at 10:30 a.m. at Tahoma National Cemetery, 18600 SE 240th Street, Kent, WA.
In lieu of flowers, donations may be sent to the Elks Lodge, Naval (Port Angeles) WA #353, 131 E 1st Street, Port Angeles, WA 98362-2902.
"I can't think of anything more that could have been done at a time when I needed help and care."
Jean P. Seattle
"We received outstanding service, from front desk to funeral director to family service and beyond."
Deborah M. SeaTac
"The staff went out of their way to show us kindness and helped with several additional needs."
Norma N. Auburn
"The staff was prompt, courteous, helpful, and most of all, caring."
Leslie W. Tacoma
"They really care for people and go out of their way to make things easier."
Kathleen S. Federal Way
"The funeral home is a nice, warm and inviting place. Thank you for your kindness in our loss."
Deborah N. Burien
"We are so pleased with Bonney Watson. They were very professional in every way."
Anita H. Normandy Park