Lisa Maria Foy
May 27, 1967 - Mar 24, 2019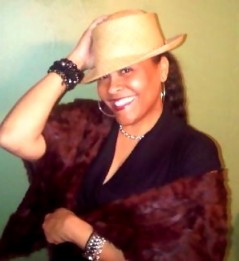 Obituary
We honor the loving memory of Lisa Maria Foy, whose sunset was on March 24th, 2019 after a courageous battle with cancer. She is survived by her parents; Frank and Jewel Foy; her brothers Howard Foy and Eric Foy (wife Ana); and her sister, Neysa Foy Gabriel (husband Shawn). She was adored by all of her nieces and nephews, Diego, Lorenzo and Emilio Foy, and Alexander, Taylor and Myah Gabriel; and numerous family members and friends.
Lisa was born and raised in Seattle. She graduated from Holy Names Academy in 1985 and attended Seattle University. After graduating from college Lisa spent a successful 25 year career working in the field of Telecommunications. Lisa enjoyed spending many memorable times of love and laughter with family and friends.
The family would also like to sincerely thank the team at Valley Medical Center for their dedicated compassionate care.
A Celebration of Life Service will be held on Friday, April 5th from 4 PM – 8 PM. The service will be at the Lakewood Seward Park Community Club located at 4916 S Angeline St, Seattle, WA 98118.
In lieu of flowers, donations may be made in Lisa's honor to: The American Lung Association for Lung Cancer at
"I can't think of anything more that could have been done at a time when I needed help and care."
Jean P. Seattle
"We received outstanding service, from front desk to funeral director to family service and beyond."
Deborah M. SeaTac
"The staff went out of their way to show us kindness and helped with several additional needs."
Norma N. Auburn
"The staff was prompt, courteous, helpful, and most of all, caring."
Leslie W. Tacoma
"They really care for people and go out of their way to make things easier."
Kathleen S. Federal Way
"The funeral home is a nice, warm and inviting place. Thank you for your kindness in our loss."
Deborah N. Burien
"We are so pleased with Bonney Watson. They were very professional in every way."
Anita H. Normandy Park