Mary Sylvia Santos
May 19, 1938 - Mar 15, 2019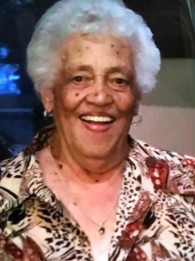 Obituary
Mary (Goudeau) SANTOS
Our beloved Mary was born in Houston, Texas on May 19, 1938 and passed away peacefully at home on March 15, 2019 at the age of 80.
She was a longtime resident in the Seattle area. She is survived by 6 children: Anthony, Kim Santos-Canda, Barry, Bradley, Sherry Santos-Winn and Randy; 17 grandchildren; 2 sisters Gloria and Elizabeth and 1 brother Joseph. Mary is preceded in death by her daughter Tracy.
A Rosary service will be held on Thursday, April 4, 2019 at 7:00 PM and a funeral service will be held on Saturday, April 6, 2019 at 2:30 PM both at Immaculate Conception Catholic Church, 820 18th Ave, Seattle, WA 98122.
In lieu of flowers, donations may be made to Providence Hospice Care of Seattle for a memorial fund in Mary's name.
"I can't think of anything more that could have been done at a time when I needed help and care."
Jean P. Seattle
"We received outstanding service, from front desk to funeral director to family service and beyond."
Deborah M. SeaTac
"The staff went out of their way to show us kindness and helped with several additional needs."
Norma N. Auburn
"The staff was prompt, courteous, helpful, and most of all, caring."
Leslie W. Tacoma
"They really care for people and go out of their way to make things easier."
Kathleen S. Federal Way
"The funeral home is a nice, warm and inviting place. Thank you for your kindness in our loss."
Deborah N. Burien
"We are so pleased with Bonney Watson. They were very professional in every way."
Anita H. Normandy Park