Robert Warren Erickson
Dec 15, 1921 - Jun 21, 2019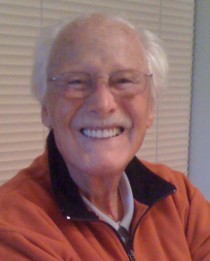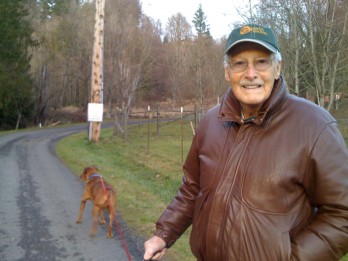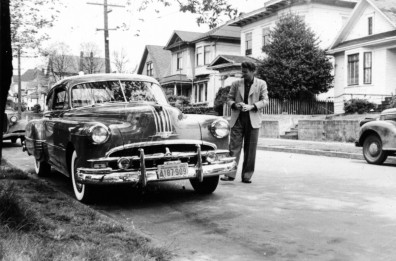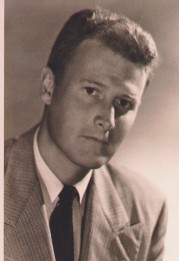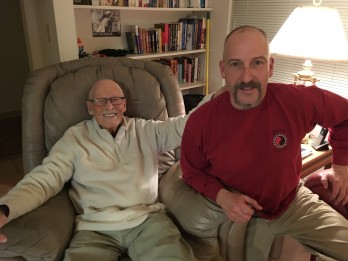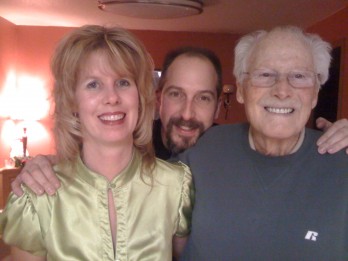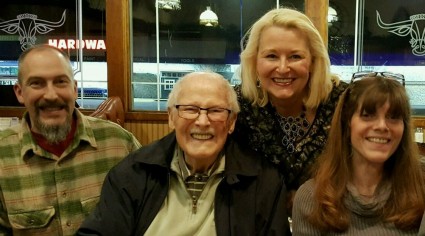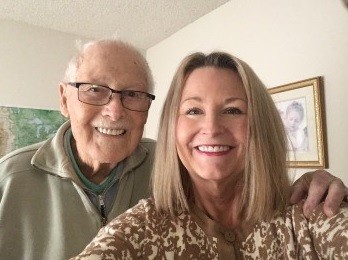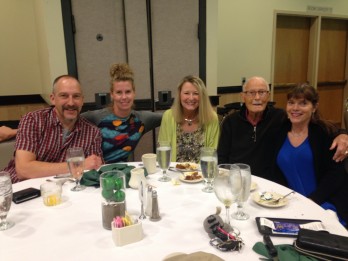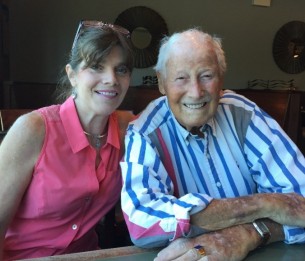 Obituary
Robert Warren Erickson passed away on June 21st, 2019. He was 97 years old. He is survived by his daughters Stacey Erickson & Belen Erickson, and son Duane Robert Erickson and his wife, Lisa Marie Erickson and nephew Jeffrey Dean and wife Deborah. He was preceded in death by the love of his life, wife Cecilia J. in early 2008 and his sister Margaret Dean in 2010. He was born in Portland Oregon to Jennie Belle and Louis R. Erickson on December 15, 1921. He has lived in the Seattle area his entire life, attending Lincoln High School graduating class of 1940. Bob attended the University of Washington one quarter prior to World War II, enlisted in the U.S. Navy in January 1942. He participated in 9 operations in Central and South Pacific, missing only Iwo Jima, which he considered the "Big One". Since his 6-year hitch was not complete at the end of the war, he joined the Experimental Task Force under Adm. Blandy at Bikini Atoll. The two atomic bomb tests included both surface and underwater tests which provided information for later nuclear weapons.
Upon discharge from the USN, he returned to the U of W earning a B.A. degree in 1951. He became the accountant for the local Caterpillar distributer, Western Tractor & Equipment Company. In 1954, Bob accepted a position in Caracas, Venezuela with Price Waterhouse where he was able to improve his skills in accounting systems and general business consulting. He travelled extensively in Central and South America, including a major overhaul of Nelson Rockefeller's operations in Puerto Rico and Venezuela.
Upon returning to the US in 1959 to design reporting systems used in various departments of the City of Seattle, he then joined Emerson Diesel, the Detroit-Diesel Engine distributor for Washington and Alaska, where he remained for 20 years as Controller. An avid golfer, Bob was a member of Inglewood Country Club from 1959 to 1996, and later joined the Fairwood Golf & Country Club in 1970 until 1996. This didn't stop him from continuing with the game he loved. He then golfed at various courses around the area with his foursome whom he met for breakfast once a week. Our Dad was a very supportive and caring friend. When one of his partners lost most of his eyesight, Dad picked up his friend, drove out to the course and would assist him in the game. There are many, many stories like this that taught us all about strength, camaraderie and the true meaning of true friendship and love.
Bob was a board member for the United Cerebral Palsy Association for years and eventually became President. After retirement he joined the firm MORPAC Industries in Pacific, Washington as a consultant and part-time Accountant, where he remained until shortly before he died.
Our Dad's entire life was about love and forgiveness. He lived a life full of fun, adventure and commitment to responsibilities. His main priority was always his family. When all is said and done, family and friends who loved him was what mattered most to this very special man. He loved his life his work, and cherished his family and his friends. He rarely missed a class reunion and kept in contact with friends going all the way back to elementary school. Most have passed on already, but I'm sure they're now welcoming him home with open arms.
Dad was a man of strength and a fierce fighter. He endured many health issues over the years but always faced the challenge as an optimist; courageously fighting 3 types of cancer, winning most of them until finally losing the battle in the last couple of months of his life. But he never gave up hope. He was going to the gym just a couple of months prior to getting ill. When we asked him how he was doing he would always reply "I'm a fine!" We never heard him complain. Truly, Dad lost the battle but won the war.
He was a survivor, and to his children, a hero. As small children and even into our adulthood, we always knew that he was the boss. He had our respect and our admiration, and he gave us his undying love. Dad was our constant advocate. He was a man of great strength of character, and his integrity was above reproach. Dad loved sports and his teams were the Huskies and the Hawks. Our Dad was a loved and adored man, and will be sorely missed by his many friends, neighbors, coworkers and dear schoolmates from school.
Our hearts are heavy with sadness, but happy in the knowledge that Dad is once again among the many who have loved and been loved by him.
He will be laid to rest next to Cecilia at Tahoma National Cemetery where they will perform the veteran's services on July 26, 2019 at 1:45 PM. You are invited to share in our final goodbye to our beloved Dad. Per his request, there will be no additional memorial services.
"I can't think of anything more that could have been done at a time when I needed help and care."
Jean P. Seattle
"We received outstanding service, from front desk to funeral director to family service and beyond."
Deborah M. SeaTac
"The staff went out of their way to show us kindness and helped with several additional needs."
Norma N. Auburn
"The staff was prompt, courteous, helpful, and most of all, caring."
Leslie W. Tacoma
"They really care for people and go out of their way to make things easier."
Kathleen S. Federal Way
"The funeral home is a nice, warm and inviting place. Thank you for your kindness in our loss."
Deborah N. Burien
"We are so pleased with Bonney Watson. They were very professional in every way."
Anita H. Normandy Park