Rosemary Louise Akre
May 17, 1930 - Apr 14, 2019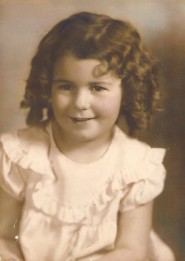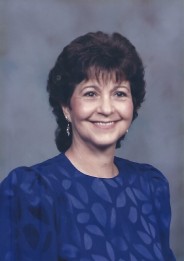 Obituary
While surrounded by her adoring family, Rosemary L Akre peacefully passed away from a massive stroke in Seattle, Washington on April 14, 2019. Living a life full of love and laughter for nearly 89 years, we hold dear our ever-lasting memories of her beautiful smile, generous heart and joyful spirit.
She was born Rosemary Louise Hickel on May 17, 1930 to the late Godfrey J & Dorrit (Perrin) Hickel of Turner, Montana. In 1948 Rosemary married her childhood sweetheart Forrest John Akre and they made their home in Harlem, Montana where they raised their three children. In 1962 they made the big move west to the Tukwila area where Rosemary found employment conveniently located across the street from their home. She was the "Ice Cream Lady" at the Glacier High School lunchroom where her shining personality brightened everyone's day. Once her children were raised, she joined United Airlines working in the Flight Kitchen and later as a Cabin Cleaner. She retired 20 years later.
In retirement she enjoyed all the family activities. Gatherings at her home were a long held tradition where she loved to entertain and share conversations. Christmas was especially wonderful at the Akre home. Monday night cribbage was extremely popular and of course, there was always the Husky Game Days. She also looked forward to occasional overnight trips to a Casino or to visit Montana where dear family resides.
Rosemary's devotion to the Lord and her true warrior spirit conjoined and took on her battle with stage 3 stomach cancer 25 years ago. When diagnosed and discouraged from the possibility of a viable traditional option, she enlisted a treatment overseas and religiously followed her faith and the organic regime. Ultimately, the cancer was conquered. We are so grateful for those sweet, extra 25 years.
Rosemary is survived by her children, John W (Janet) Akre, Launa L (Dan) Cone, and Kim K Akre, her grandchildren, Danielle (Robert) McCaughan, Troy (Vicki) Cone, Chad (Michelle) Cone, April (Karl) Schoessler, Natalie (Travis Bena) Akre, great-grandchildren Sara, Tyler, Kylie, Keanu, Kate, Hailey & baby Akre-Bena and her two siblings Patty Holt(Kent) and Richard (Marge) Hickel (Turner, MT).
She is preceded in death by her husband Forrest, brother John P "Jack" (Betty) Hickel, sister Shirley (Elmer) Brick & brother-in-law Jack Holt.
Reception to follow immediately after at the Church until 4:00pm
Memorial contributions may be made to St. Thomas Parish Renovation Fund or a charity of your choice.
"I can't think of anything more that could have been done at a time when I needed help and care."
Jean P. Seattle
"We received outstanding service, from front desk to funeral director to family service and beyond."
Deborah M. SeaTac
"The staff went out of their way to show us kindness and helped with several additional needs."
Norma N. Auburn
"The staff was prompt, courteous, helpful, and most of all, caring."
Leslie W. Tacoma
"They really care for people and go out of their way to make things easier."
Kathleen S. Federal Way
"The funeral home is a nice, warm and inviting place. Thank you for your kindness in our loss."
Deborah N. Burien
"We are so pleased with Bonney Watson. They were very professional in every way."
Anita H. Normandy Park