Virginia Lou Westergard
Feb 8, 1923 - Jun 19, 2019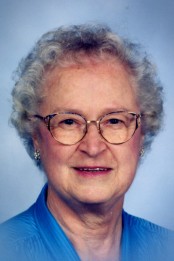 Obituary
Virginia Lou Westergard
February 8, 1923 – June 19, 2019
Virginia Lou Westergard, 96 of Burien Washington passed away at home on June 19, 2019.
She was born February 8, 1923 in Fort Scott, Kansas, the daughter of Fred and Tena Mae Connelly.
She grew up in Colville, Washington with her parents, brothers, Donald Wilfred and Ronald Bruce.
She graduated from Snohomish High School in 1941 after the family moved from Colville to Snohomish.
She married Stanley Kenneth Halva on December 6, 1941 in Lincoln City, Oregon. They had one child, Stanley Keith Halva. When Stanley went overseas during World War 2, she moved to Bremerton Washington with her son, Keith. She divorced Stanley in 1945. She married Ivan James Westergard in Bremerton in 1948. They had 3 children, Kathi Dawn, Donald James and Sheila Mae.
Virginia enjoyed traveling by RV with Ivan. She was the 1989-90 Washington Governor of their Travel Trailer Association. She enjoyed playing pinochle and flower gardening. She had a large number of roses.
Virginia is survived by her daughter, Kathi Dawn Taylor, son Donald Westergard, one son in law, Jeff Taylor, two daughter in laws, Helen Graves Halva, Laura Jean (Flemer)Westergard, five grandchildren, Wade Halva, Brandi Herrin, Reid Halva, Kelli (Snyder)Schramm, Kristina (Corcoran)Flores and 8 great grandchildren. She was preceded in death by husband Ivan, son Keith and daughter Sheila.
A celebration of Virginia's life will be held at on July 26th at 12:00 at Bonney-Watson Washington Memorial Park, 16445 International Blvd, SeaTac, WA 98188. The family requests that memorial donations can be made to the American Stroke Foundation.
"I can't think of anything more that could have been done at a time when I needed help and care."
Jean P. Seattle
"We received outstanding service, from front desk to funeral director to family service and beyond."
Deborah M. SeaTac
"The staff went out of their way to show us kindness and helped with several additional needs."
Norma N. Auburn
"The staff was prompt, courteous, helpful, and most of all, caring."
Leslie W. Tacoma
"They really care for people and go out of their way to make things easier."
Kathleen S. Federal Way
"The funeral home is a nice, warm and inviting place. Thank you for your kindness in our loss."
Deborah N. Burien
"We are so pleased with Bonney Watson. They were very professional in every way."
Anita H. Normandy Park