Alice Roberson Parrott
June 8, 1923 - June 26, 2022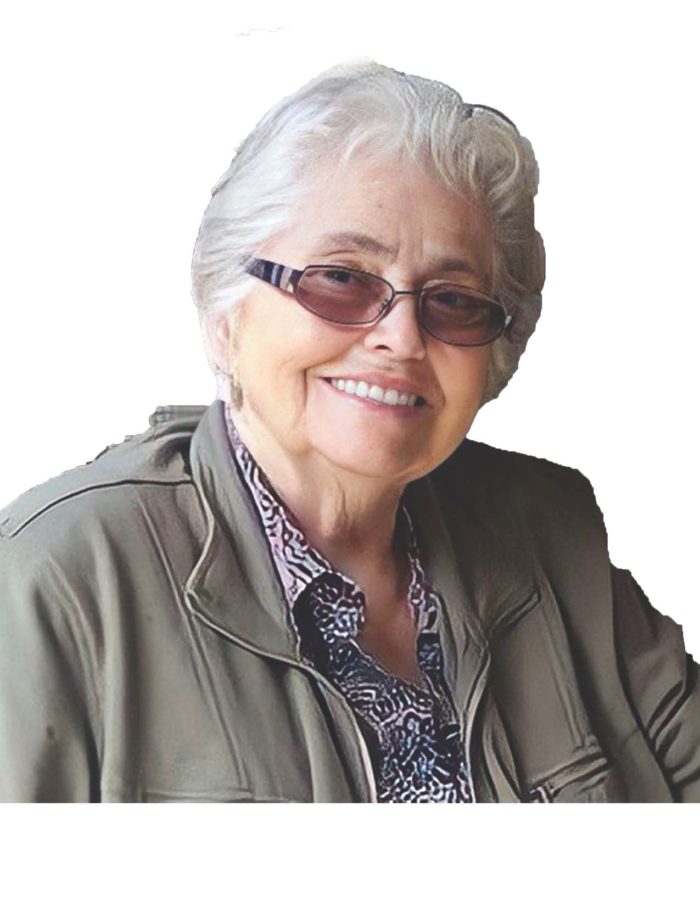 Obituary
Alice Roberson Parrott (1923 – 2022)
Alice Martha Roberson, daughter of Frank Charles Roberson and Mary Ellen Farrell Roberson, was born on June 8, 1923, in Negros Occidental, Philippines. She was the third oldest of 11 children. Her father had built bridges and roads all over the Philippines which resulted in the family moving often and her siblings being born on different islands.
She often told stories of her adventurous, carefree, and happy childhood. She recalled swimming in areas with crocodiles, but always had someone assigned to be the lookout. She also remembered when shopping in the open markets, everyone had to be on the alert for the crazed headhunters with bolos. Coming home from school meant traipsing through the sugar cane fields for their sweet afternoon snack. She recalled taking warm showers outside in the tropical downpours.
She was very close to her father and her life changed dramatically when she was 12 years old. That was when her father died. The family then moved to the city and her very strong-willed mother was determined to keep the family clothed and fed.
The second traumatic experience was the Japanese invasion that started in December 1941 and then occupied the Philippines between 1942 and 1945. During the occupation, the family had to split up to increase their chances of survival. If the Japanese had discovered that they were American citizens, they would have been immediately cut down. So, they only spoke their native language which was Tagalog.
During that time, she married an American GI who was later captured in Japan and reportedly killed; had her first son; and lost that child due to dysentery. Later, she married Jesse Palmer Parrott who was captured by the Japanese while cutting communication wires with her brother, William Roberson. Her brother escaped captivity, but her husband did not. He was sent to the famous Fort Santiago prison where he was viciously tortured for information about his accomplices. He revealed no names. Jesse became deathly sick and because they thought he would die he was released as an example of what happened when you defied the Japanese.
During the war she experienced the most exciting and saddest emotions in one day. She witnessed the sky completely full of American soldiers as if parachuting from heaven she recalled. She thought at last they would all be saved and be reunited with her family. But the Japanese were ready. The American soldiers were machined gunned down and lifeless by the time they hit the ground. She also heard news that the village in which her separated family escaped to was burned down.
Their son Robert was born June 20th and was 7 weeks old when the Japanese finally surrendered August 15, 1945. With much heartache and loss, she was still separated from her family that she thought were killed. She recalled looking out in an open field and at a distance she saw a group of people walking toward her direction. One of them had flowing reddish hair as if on fire from the blazing sun. This beautiful sight could only belong to her sister, Sarah Roberson. What a reunion that must have been! Everyone was safe.
After the war, her husband learned that there were ships sailing to the United States and all Americans could have free passage to America. There was only one final ship left leaving (Dutch ship the Klipfontein) and Jesse Parrott corralled some of the family members to travel to this foreign land. The ship manifest included Jesse Palmer Parrott, Alice Martha Parrott, Robert Palmer Parrott, older brothers William Taylor Roberson and Charles West Roberson. It also included sisters Mary Ellen Roberson, Sarah Frances Roberson, and the youngest sister at that time, Georgie May Roberson.
They sailed from Manila, P.I. on October 10, 1945, with San Francisco, California as a destination. But upon arrival there was no room to dock. San Francisco was lined out on the manifest and Seattle, Washington replaced it. They finally arrived in the U.S. on October 28, 1945. She remembered how cold and wet it was and immediately wanted to go back home. Seattle was to be just a temporary stop and they were to take a train to Massachusetts. But fate had other plans.
Jesse Parrott had already obtained everyone's train tickets, and all were set to go on another adventure. Massachusetts was chosen because Alice's mother, Mary Ellen, had an Irish father from Boston and therefore, relatives. But the night before they were to leave, Jesse Parrott ran into an old friend from the Philippines (Tony Ogilvie) who convinced him to stay in Seattle and that he would find him a job.
When things settled down, Alice worked relentlessly with the U.S. government and was instrumental for family and friends to legally enter the United States. She changed many lives. And this was before the computer age, so it was by both letters and phone calls. Whatever it took, Alice did not give up filling out form after form. And when she was successful, the families always stayed with her until they could get settled for she was also their sponsor. She helped her brother Charles West with his family that was left behind. Also, her mother and sister, Caroline Garcia, and brothers Edwardo Garcia and Romeo Farrell; her Uncle Frank Farrell with his family. She also helped friends – the Maquirayas, the Maranans, the Deldonos, the Deardens, the Magadias, and maybe more.
Alice worked at Pier 54 and Pier 66, which then was called Odion Sea Products. She spent about 10 years working in the seafood industry, canning crab and salmon. At age 40, she worked for the post office for 25 years and retired at age 65. She was proud of her excellent work record.
She loved to travel, and she went back to the Philippines many times. She also went on cruises, and you would usually find her in the casino portion of the ship. How she loved to gamble! She would frequent Muckleshoot Casino at least once a week. That and crossword puzzles kept her sharp as a tack. Above all though, she loved her family, especially her multitude of grandchildren and great grandchildren.
She is survived by her six children with Jesse Parrott: Robert Palmer Parrott (1945), Lorraine Parrott Nadeau (1947), Steven James Parrott (1948), Jesse Palmer Parrott Jr. (1949), Robin Parrott-Horjes (1953), and Linda Mary Parrott (1959). She is also survived by her brother Edwardo Garcia, sister Caroline Pielick, and sister-in-law Patricia Parrott San Juan, many nephews, nieces, cousins, 27 grandchildren and over 50 plus great grandchildren.
She is preceded in death by her mother and mother's husband Rufino Hawid; husband Jesse Parrott; husband Jesse Magadia; brothers William Taylor Roberson, Charles West Roberson, James Pleasant Roberson, Joseph Franklin Roberson, Romeo Farrell; sisters Sarah Frances (Roberson) Martinez, Mary Ellen (Roberson) Guarin, Georgie May (Roberson) Chinn; granddaughter Michele Parrott.
Alice was also a cancer survivor. She conquered stage 4 colon cancer when she was in her 70s.
She died peacefully as she took her last breath in the early morning hours on June 26, 2022.
All services will be held at Bonney Watson at WA Memorial Park, 16445 International Blvd, SeaTac WA
Viewing will be Thursday, July 7th from 10 a.m. – 4 p.m.
Memorial Service held Friday, July 8 at 11 a.m.
Donations, in lieu of flowers, may be made to the charity of your choice or to the following:
Seattle Cancer Care www.fredhutch.org/donate
Hearing Loss Association of America www.hearingloss.org/donate