Alvera Joanne Goodspeed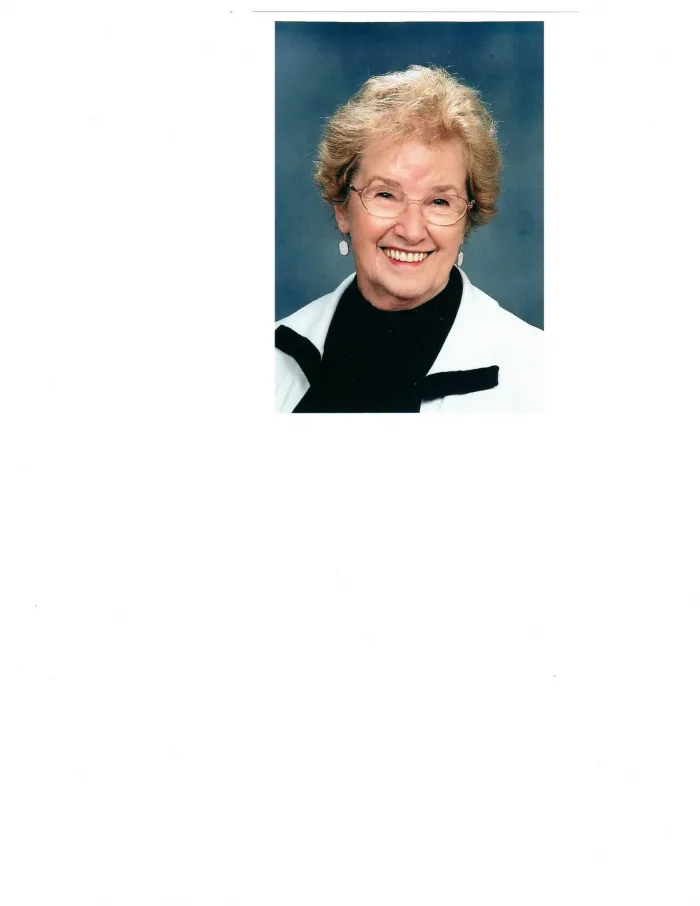 Obituary
On January 3, 2023 at the age of 95, Vera (Johnson) Goodspeed crossed over to join her husband Robert Goodspeed, her parents Ben & Christine Johnson, brother Allyn and his wife Maria, sister Beulah and her husband Ed Teller, father-in-law and mother-in-law Leighton and Marie Goodspeed, brother-in-law Jack and his wife LaVern Goodspeed. Nephews Mark and Kim Teller and Allyn Johnson Jr. We are sure it was a joyous reunion.
Alvera Joanne (who was always called Vera) was born on August 3, 1927 to Ben & Christine Johnson. She was their middle child with an older brother, Allyn and younger sister Beulah. She grew up in a home that was built by her father in a neighborhood filled with family and friends.
She attended Highline High School, graduating in 1945. She was a member of an organization called Sub-Debs and in her Senior year she became secretary of the Girls Club. Along with her lifelong friend Bettie, roller skated in the Rollwell's Southgate Club's precision roller skating drill team. The team performed in the Potlatch Parade, which is now called the Seafair Parade.
The thing that impressed me about Mom was the long lasting friendships she made. The other thing was that in every photo we saw of Mom, she had this beautiful smile that just lit up her entire being. She always looked like she was having the time of her life.
While in high school she began her work career. She helped her mother and father in the water company collecting payments. She had various jobs between then and starting to work for Boeing in 1964 retiring after 22 years.
Her brother Allyn hung around with the Goodspeed brothers, Jack and Bob. After the war, she began to date Bob and she became Mrs. Robert Goodspeed on June 1, 1946. Their first home was a one bedroom cinder block home built by Bob with help from other family members. The home became a little smaller with the arrival of their daughter, Penny Lee. They moved down the block to a 2 bedroom home. This neighborhood was full of good friends with many in home neighborhood parties. In fact, no matter where they lived they made many longtime friends.
She enjoyed being a member of Daughters of the King at St. Luke's Episcopal Church in Renton, attending Pacific NW Ballet, RVing with Bob and friends, taking trips with Gary and Penny and the annual cousin luncheons.
Vera was survived by daughter Penny Hibbeln and her husband Gary, grandson Brian Hibbeln and his wife Denise, nieces Janet Akre (John), Melody Teller (Steve), nephews Jerry and Jim Johnson and Best Friend of over 90 years Bettie Bradshaw.
There will be a graveside service for the immediate family.