Anelma Mildred Meeks
February 19, 1930 - March 8, 2021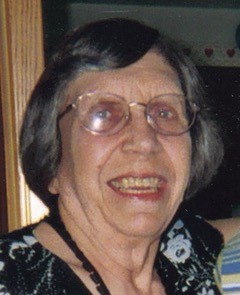 Obituary
Anelma, beloved aunt, cousin, and friend passed away on March 8th at the age of 91.
She was born in Wolf Lake Township, Becker County, Minnesota to Eino and Anna Jarvimaki on February 19, 1930. The family moved to Seattle where she attended Frank B. Cooper School. She graduated from West Seattle High School in 1949.
Anelma married David Meeks in 1953. They were later divorced. David passed away in 1968.
Anelma spent most of her working career at Sears until her retirement. She later worked part time for Bank of America.
Anelma enjoyed travelling, playing cards, reading and visiting with her family. She collected postage stamps and owl figurines. Before dementia clouded her personality and mental abilities, Anelma had a lighthearted disposition and her positive outlook made her a joy to be around. She was a writer of both prose and poetry and had a talent for drawing. Anelma also subscribed to many magazines to satisfy her curiosity of science and nature and love of a good story.
Anelma is preceded in death by her parents; brothers Leslie, Arnold, and Milton; and sister Agnes Jarvimaki Arkle.
She is survived by numerous nieces, nephews, cousins, and friends and will be dearly missed by all.
"I can't think of anything more that could have been done at a time when I needed help and care."
Jean P. Seattle
"We received outstanding service, from front desk to funeral director to family service and beyond."
Deborah M. SeaTac
"The staff went out of their way to show us kindness and helped with several additional needs."
Norma N. Auburn
"The staff was prompt, courteous, helpful, and most of all, caring."
Leslie W. Tacoma
"They really care for people and go out of their way to make things easier."
Kathleen S. Federal Way
"The funeral home is a nice, warm and inviting place. Thank you for your kindness in our loss."
Deborah N. Burien
"We are so pleased with Bonney Watson. They were very professional in every way."
Anita H. Normandy Park