Ann C. Washington
Mar 9, 1942 - Nov 21, 2019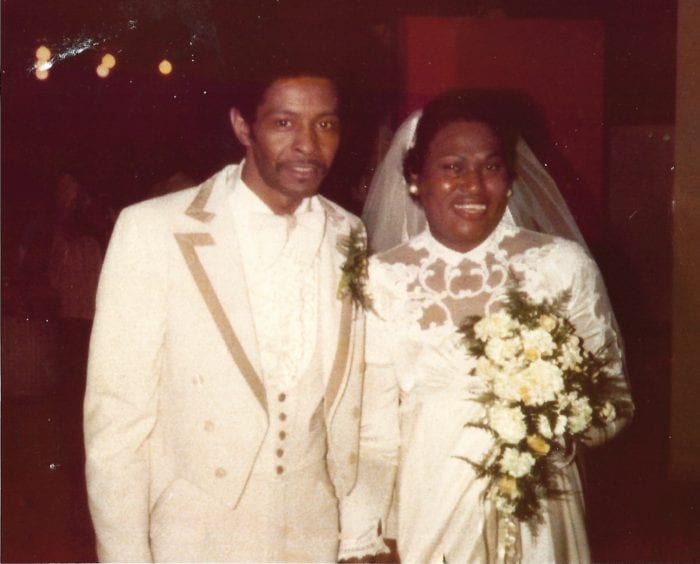 Obituary
Ann Lampkin-Washington was born on March 9th 1942 in Satin, Texas to the union of George and Lovie Lampkin. Ann, born one of twelve children, was affectionately known as "Chick" to her close family and friends. Ann graduated from Downsville High School in Rosenthal, TX in 1960 and relocated to Seattle, Washington. Ann accepted the Lord at an early age, under the leadership of Pastor R.W. Johnson. She was a faithful member of the Satin United Methodist Church, where she served in the choir and on the usher board.
As a young woman, she worked at the University of Washington in the dietary department. Ann began her life long career with Boeing as a Sealer for 34 years, where she worked in Everett until she retired in 2010. Ann met Elijah Washington Jr. in 1977, and they were married in 1979. Together they raised the one and only daughter Sheila Lampkin and son Kenneth Washington. After relocating to Seattle, she united with The Goodwill Missionary Baptist Church, under the leadership of Pastor Norman Mitchell. Her true passion was her commitment to serve and she loved her church. She served faithfully on the Usher and Deaconess board. She was a member of the minister's wives/ministers' widow's organization. She helped feed the hungry, was involved with the prison ministry, and enjoyed visiting the sick and shut in. Ann had a servant's heart and faithfully demonstrated her care through her giving spirit, no one was a stranger everyone was welcomed. She enjoyed entertaining and cooking for family and friends. Ann was an elegant dresser who always coordinated her attire from her hats to matching shoes, jewelry and purses. She was the essence of class and a sophisticated lady!
She was preceded in death by her parents George and Lovie Lampkin, her two brothers Maurice and Kenneth Lampkin. Ann leaves to cherish her memory, her loving husband Elijah Washington Jr. her beloved daughter Sheila Lampkin and stepson Kenneth Washington. Two grandchildren, Kristopher Washington (Los Angeles, CA) and Nika Washington (Los, Angeles, CA) and one great-grand child K. Washington. Siblings: Annie Cromer (Waco, TX), George Lampkin Jr. (Waco, TX), Mary Nubin (Earl) of Oakland, CA, Evelyn Lampkin (Kent, WA), Margaret Britt (Preston) of Seattle, WA, Wallace Lampkin (Gloria) of Golinda, TX and Joyce Dixson (Kent, WA). God-Children: John Miller (Pete) of Seattle, WA, Idrina Andrus, Seattle, WA, Apollonia Washington & Latricia Levine (niece) of Seattle, WA. A host of nieces, nephews, cousins, close family and friends. We will miss you dearly. Ann earned her heavenly wings but will always be in our hearts on earth. May She Rest in Peace.
"I can't think of anything more that could have been done at a time when I needed help and care."
Jean P. Seattle
"We received outstanding service, from front desk to funeral director to family service and beyond."
Deborah M. SeaTac
"The staff went out of their way to show us kindness and helped with several additional needs."
Norma N. Auburn
"The staff was prompt, courteous, helpful, and most of all, caring."
Leslie W. Tacoma
"They really care for people and go out of their way to make things easier."
Kathleen S. Federal Way
"The funeral home is a nice, warm and inviting place. Thank you for your kindness in our loss."
Deborah N. Burien
"We are so pleased with Bonney Watson. They were very professional in every way."
Anita H. Normandy Park