Anna M Conlon
June 12, 1927 - May 4, 2020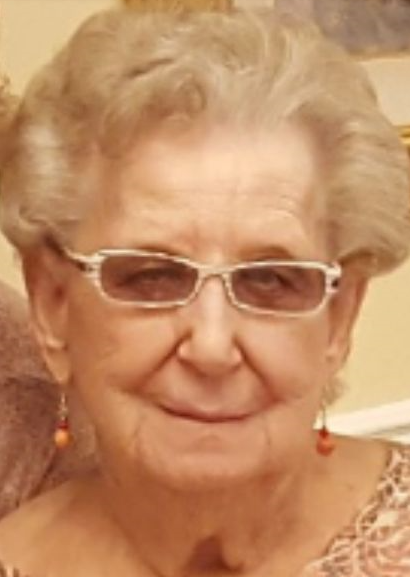 Obituary
Anna M. Conlon, age 92, of Seattle, passed away May 4, 2020. Born June 12, 1927 in Bismarck, North Dakota.
She was a member of the Ballard Eagles Aerie #172 FOE. She loved bingo, bowling, cats, traveling with her husband, and writing letters.
Proceeded in death by brothers; Herman Godes, Clem Godes, Reiny Godes, Ervin Godes, Nick Godes, son Kenneth Conlon, and beloved husband of 35 years, Robert E. Conlon.
Survived by sister-in-law's Lorraine Godes and Shirley Godes, daughter-in-law Diane Conlon: grandsons Peter and Shea, great-grandson Triston, and many nieces and nephews.
Funeral Service 10 a.m., Thursday, May 28th, 2020 at Holyrood Catholic Cemetery, 205 NE 205th St, Shoreline, WA 98155.
In lieu of flowers we welcome donations in her name to Medic One Foundation, 11747 NE 1st St #310, Bellevue, WA 98005.
May God grant you always a sunbeam to warm you, a moonbeam to charm you, a sheltering angel, so nothing can harm you.
"I can't think of anything more that could have been done at a time when I needed help and care."
Jean P. Seattle
"We received outstanding service, from front desk to funeral director to family service and beyond."
Deborah M. SeaTac
"The staff went out of their way to show us kindness and helped with several additional needs."
Norma N. Auburn
"The staff was prompt, courteous, helpful, and most of all, caring."
Leslie W. Tacoma
"They really care for people and go out of their way to make things easier."
Kathleen S. Federal Way
"The funeral home is a nice, warm and inviting place. Thank you for your kindness in our loss."
Deborah N. Burien
"We are so pleased with Bonney Watson. They were very professional in every way."
Anita H. Normandy Park