Annie Thelma Robinson
Sep 21, 1943 - Dec 30, 2019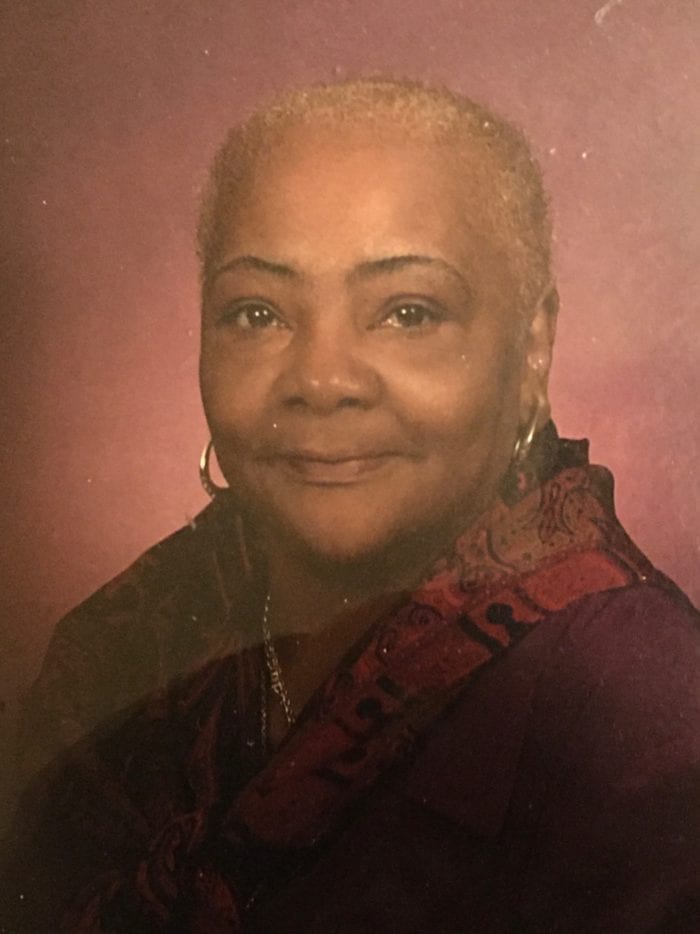 Obituary
Annie Thelma Robinson was born in Oakdale, Mississippi on September 21, 1943. She was the sixth child of seven born from the union of Lymon Baker, Sr. and Charity Ghouler Baker.
Having used both first and middle names as identifiers, Thelma received her education from J.E. Johnson High School of Prentiss, Mississippi. She went on to cosmetology school to be a hair dresser in Jackson, Mississippi.
Thelma married her husband, Kazz Robinson, on July 14, 1961. Kazz, having been drafted into the Army, was stationed at Fort Lewis and brought Thelma to Washington in 1963.
Thelma and Kazz moved into the Bryant Manor in 1971. Thelma was the last of the first group of tenants that opened the Bryant Manor.
Although Thelma and Kazz separated in 1973, Thelma worked as a Legal Consultant for Evergreen Legal Services and held a night time job as a bartender to raise her four boys. Even though she worked hard to sustain her home, she always opened her doors to strangers who fast became friends.
She is preceded in death by her mother and father, her sisters, Artna Lavaughn Witcher, Dolores Jean Carter, Mary Catherine Royster, and husband, Kazz Richaw Robinson.
Annie is survived by her sons, Anthony L. Baker, Kevin L. Robinson, Derek C. Robinson and Patrick R. Robinson, her three brothers, David Lee (Dixie) Baker of Oakvale, Mississippi, Lymon (Adleane) Baker, Jr. of Miami, Florida, and Louis (Ruth) Baker of Oakale, Mississippi, and a host of grandchildren, great grandchildren, nieces, nephews, cousins, and many beloved friends.
"I can't think of anything more that could have been done at a time when I needed help and care."
Jean P. Seattle
"We received outstanding service, from front desk to funeral director to family service and beyond."
Deborah M. SeaTac
"The staff went out of their way to show us kindness and helped with several additional needs."
Norma N. Auburn
"The staff was prompt, courteous, helpful, and most of all, caring."
Leslie W. Tacoma
"They really care for people and go out of their way to make things easier."
Kathleen S. Federal Way
"The funeral home is a nice, warm and inviting place. Thank you for your kindness in our loss."
Deborah N. Burien
"We are so pleased with Bonney Watson. They were very professional in every way."
Anita H. Normandy Park