Beatrice Georgia Page Smith
July 31, 1920 - August 17, 2020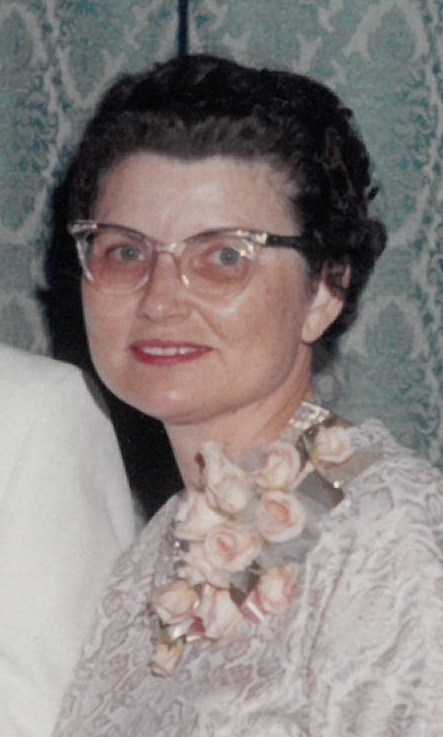 Obituary
Beatrice Georgia Page Smith passed away peacefully on Monday, August 17, 2020, just over two weeks after her 100th birthday. Bea was born on July 31, 1920 to Sarah Margaret Palmer and Ephraim MacDonald Page. She married Herbert Eugene Smith on September 26, 1941.
She was born in Waynesville, Missouri and moved with her family to Colorado one year after her birth. She spent most of her youth in Colorado, with a short move to Ohio after the death of her mother when she was eight years old. She was the Valedictorian of the Hartman High School graduating class of 1938. She was awarded scholarships and hoped to attend college, but was unable to due to the effects of the Great Depression. Eventually, she would graduate from a Business College.
After high school she moved to Dayton, Ohio where she worked at a delicatessen, then as an operator for AT&T during World War II on Wright-Patterson Air Force base. After marrying Gene, they moved to Seattle, where she stayed while he was deployed. During her stay in Seattle, she grew to love the beautiful Northwest. She worked at Sears taking phone orders and had a knack for knowing exactly what size clothing the callers needed.
When Gene returned from the war they moved to Ohio. After a year, they realized their best work opportunity would be with the Boeing Aircraft Company, and they missed the Northwest; so, they packed everything and moved back to Seattle. Bea worked for Snyder's Furniture in Burien as a bookkeeper and co-owned Shiel's Furniture in Marysville. After leaving the furniture industry she went to work as a Private Secretary for the Seattle School District until she retired.
Bea and Gene are survived by two children; Patricia Anderson and Robert Smith, 10 grandchildren, 26 great-grandchildren, and three great-great-grandchildren. She is preceded in death by her parents, her husband Gene, all of her brothers and sisters, and son-in-law Richard Anderson.
A memorial service will be held on Monday, August 31 at the Bonney Watson Mausoleum in SeaTac. Entombment will take place in the Washington Memorial cemetery.
She was loved by everyone. We will miss her.
"I can't think of anything more that could have been done at a time when I needed help and care."
Jean P. Seattle
"We received outstanding service, from front desk to funeral director to family service and beyond."
Deborah M. SeaTac
"The staff went out of their way to show us kindness and helped with several additional needs."
Norma N. Auburn
"The staff was prompt, courteous, helpful, and most of all, caring."
Leslie W. Tacoma
"They really care for people and go out of their way to make things easier."
Kathleen S. Federal Way
"The funeral home is a nice, warm and inviting place. Thank you for your kindness in our loss."
Deborah N. Burien
"We are so pleased with Bonney Watson. They were very professional in every way."
Anita H. Normandy Park