Betty Jean Weir
July 26, 1927 - March 20, 2021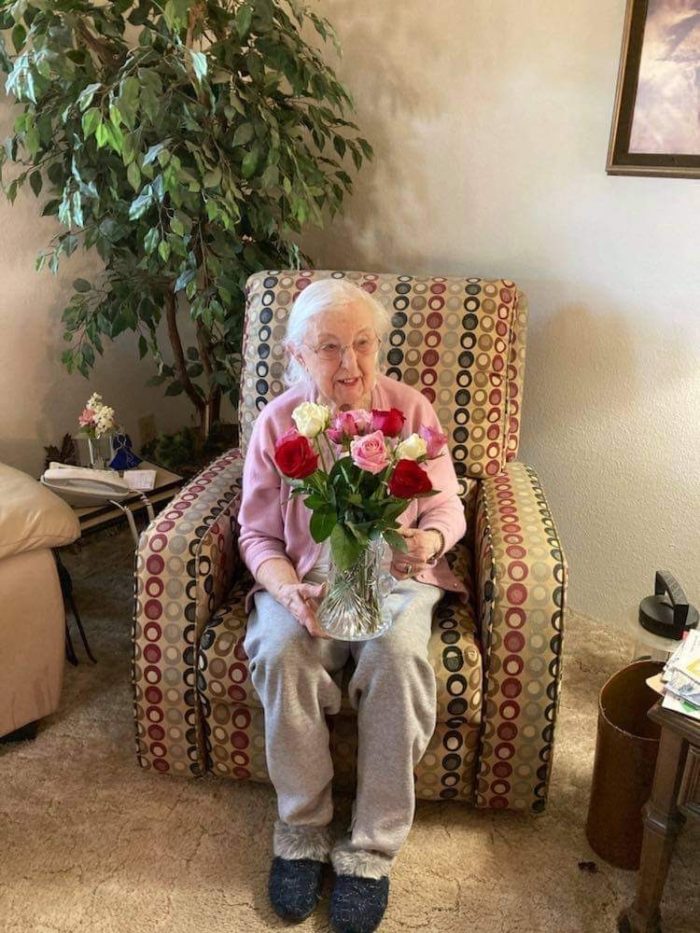 Obituary
Betty Jean Weir (Oberg)
July 26, 1927 – March 20, 2021
Betty Jean passed away peacefully at her home in Federal Way, Washington on March 20, 2021. Betty was born in Seattle, Washington. She was the 5th of 6 children, all of which grew up in the Ravenna district.

Betty graduated from Roosevelt High School and later attended Augustana College in Rock Island, Illinois.

Betty married James M. Weir on August 1949. He was the love of her life.
She is survived by one brother Dale Oberg, as well as her three sons; Mark (Mercy), her twin sons Randy (Rose), Barry (Gloria), 12 wonderful grandchildren, 10 great grandchildren and many nieces and nephews.

Betty and James loved hiking in the Cascade Mountains and traveling in their RV throughout the United States and Canada. They spent an innumerable amount of time with family and friends.

Mom and Dad will be missed dearly. They will remain in our hearts with our love forever.
"I can't think of anything more that could have been done at a time when I needed help and care."
Jean P. Seattle
"We received outstanding service, from front desk to funeral director to family service and beyond."
Deborah M. SeaTac
"The staff went out of their way to show us kindness and helped with several additional needs."
Norma N. Auburn
"The staff was prompt, courteous, helpful, and most of all, caring."
Leslie W. Tacoma
"They really care for people and go out of their way to make things easier."
Kathleen S. Federal Way
"The funeral home is a nice, warm and inviting place. Thank you for your kindness in our loss."
Deborah N. Burien
"We are so pleased with Bonney Watson. They were very professional in every way."
Anita H. Normandy Park