Bradford Douglas Schafer
April 21, 1952 - March 21, 2023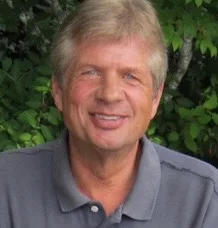 Obituary
Bradford (Brad) Schafer of Terrebonne, Oregon, passed away in Seattle, Washington on March 21, 2023. He was born in Tacoma, Washington on April 21, 1952, the son of Delbert C. Schafer and Afton R. (Hjelm) Schafer.
From his early years, Brad was captivated with technologies, a dream of being an air pilot, and recreation in the outdoors.  Inspired at the age of 15 to build a computer and robot, he achieved the Sweepstakes Award at the Pacific Northwest Science Fair.  Given the opportunity to earn his private aviation license while enrolled in high school, Brad went on to complete his commercial pilot license after graduating from Franklin Pierce High School in Tacoma in 1970.  After attending college and working at Kitsap County Airport and Seattle Flight Service at Boeing Field, his dream of becoming an airline pilot was realized when he was hired by United Airlines.  Brad worked as a captain both domestically and internationally, as well as a trainer for United until his retirement in 2018.  Brad loved flying, and he referred to his career in aviation as an "awesome job."
Brad had a special love for adventure, and enjoyed inviting others to join him on his outings. When he wasn't flying, Brad spent time enjoying the outdoors with a passion for boating, which began during his childhood experiences at the Schafer family's summer home at Hidden Cove on Hood Canal. He enjoyed sharing his passion for boating with his family and friends, often planning journeys in Puget Sound and the San Juan Islands. Always seeking a sunny day in the outdoors, and an opportunity to enjoy time with friends, Brad moved to Chelan in Eastern Washington, and later near Bend in Eastern Oregon, where he could spend time boating, skiing, snowmobiling and fishing. He traveled often to Hawaii, Mexico and the Caribbean with his friends and family.
His strong commitment to his Christian faith began when he was a member of Trinity Lutheran Church in Parkland, where his family attended. As an adult he was a member at North Shore Bible Church in Chelan and most recently Twin Rivers Community Church at Crooked River Ranch in Oregon.
Brad was preceded in death by his parents. He is survived by his brother Craig (Lisa), and niece and nephew in Seattle, and brother Kevin in Muscat, Oman.
A Graveside Service will be held on Wednesday, March 29 at Trinity Lutheran Church Cemetery in Parkland.
Memorial donations can be made to Serve the Children, an important organization to Brad.