Charles E. Vitiritti, Jr.
Oct 19, 1946 - Nov 8, 2019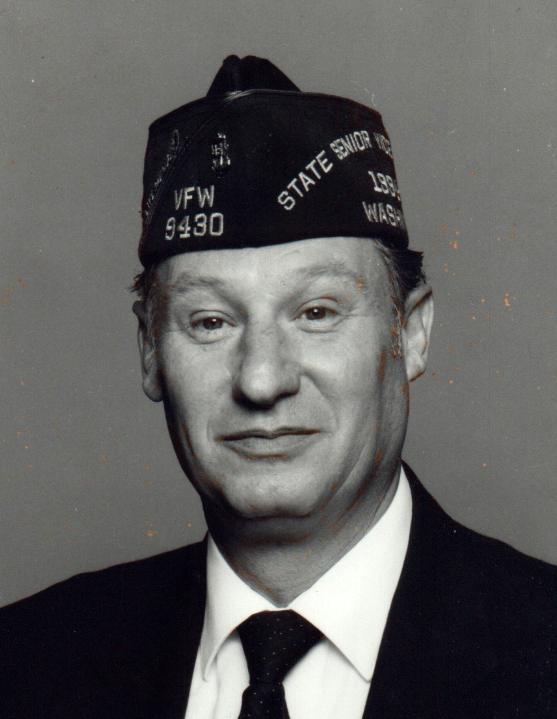 Obituary
CHARLES E. VITIRITTI, JR. Chuck was born on Oct 19, 1946, in Chicago, IL, and died on Nov 8, 2019, at his home in Seattle. He served in the US Navy during the Vietnam War, and after returning home, he spent the rest of his life involved with Veteran organizations and causes. He was active in the Skyway VFW Post #9430 and the Washington Memorial Veterans Advisory Board. Chuck worked as a factory foreman for Preservative Paint (later Kelly Moore) for over 40 years, retiring in 2009 when they relocated the factory out of state. He is survived by his beloved wife of 50 years, Pam, and their daughter Connie, both of Seattle; three siblings, John (Sally) and Ken Vitiritti and Barbara (Bobby) LoPresti, all of the Chicago area; and by numerous nieces, nephews and cousins. A committal service will be held on Friday, Nov 22, 2019, at 12:00 PM at Tahoma National Cemetery, 18600 SW 240th St., Kent, WA 98042, with a reception to follow at the Skyway VFW Post #9430, 7421 S. 126th St., Seattle, WA 98178. Memorials to the King County Fire District #20 Volunteer Firefighters Association or Skyway VFW Post's Relief Fund.
"I can't think of anything more that could have been done at a time when I needed help and care."
Jean P. Seattle
"We received outstanding service, from front desk to funeral director to family service and beyond."
Deborah M. SeaTac
"The staff went out of their way to show us kindness and helped with several additional needs."
Norma N. Auburn
"The staff was prompt, courteous, helpful, and most of all, caring."
Leslie W. Tacoma
"They really care for people and go out of their way to make things easier."
Kathleen S. Federal Way
"The funeral home is a nice, warm and inviting place. Thank you for your kindness in our loss."
Deborah N. Burien
"We are so pleased with Bonney Watson. They were very professional in every way."
Anita H. Normandy Park