Charles Ronald Noel
February 22, 1950 - July 12, 2021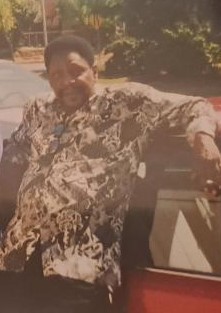 Obituary
February 22, 1950 – July 12, 2021
Charles " Chuck" Ronald Noel 71, beloved brother, was called to his eternal resting place on July 12, 2021. He entered this world on February 22, 1950 in Springfield, TN, born to Harvey Nathaniel Noel and Thelma Louise Woodson (deceased). He is survived by daughter Tujuana Gardner and granddaughter Taliyah Whiters, siblings Victor Noel, Melba Noel, Phillip Noel, Freida Gatewood and Judy Gatewood and a host of family and friends.
Charles aka "Chuck" was a fun loving and happy person who loved to watch football, loved music, played guitar and loved the water. Charles worked as a lab technician at Harborview Medical Center, Seattle Indian Health Board and also at Enterprise Rental Car Services.  He will be greatly missed.
Private family viewing.
"I can't think of anything more that could have been done at a time when I needed help and care."
Jean P. Seattle
"We received outstanding service, from front desk to funeral director to family service and beyond."
Deborah M. SeaTac
"The staff went out of their way to show us kindness and helped with several additional needs."
Norma N. Auburn
"The staff was prompt, courteous, helpful, and most of all, caring."
Leslie W. Tacoma
"They really care for people and go out of their way to make things easier."
Kathleen S. Federal Way
"The funeral home is a nice, warm and inviting place. Thank you for your kindness in our loss."
Deborah N. Burien
"We are so pleased with Bonney Watson. They were very professional in every way."
Anita H. Normandy Park