Cherie Jane Rowe
October 4, 1952 - July 19, 2022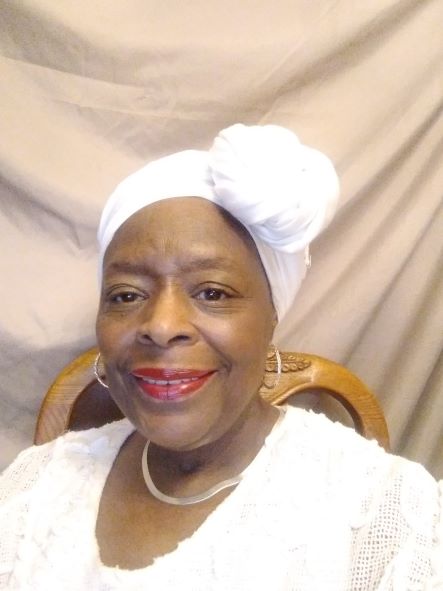 Obituary
The "Queen of Psalms" a vibrant, soft spoken angelic loving spirit Cherie Jane Rowe entered the pearly gates of Heaven on the early morning of July 19, 2022. Cherie Jane Rowe was born on October 4, 1952, in Seattle, Washington to the late Rosa Rowe and James Rowe. Cherie answered God's call at her home in Renton, Washington after a short battle with Cancer. Surrounded by loved ones and family Cherie then proceeded to knock on heaven's door to join her parents and older sister who loved her dearly.
Life was sunshine and fun for Cherie growing up in Seattle. Cherie was a precious gift born to her parents who were in their early fifties when she surprised the family Cherie grew up off Hiawatha Place near the old Foremost Dairies on the edge of Seattle's Central District.
Cherie Rowe graduated from Franklin High School class of nineteen seventy and moved on to further her education at North Seattle Community College where she pursued a degree in Early Childhood Education. She loved to teach the children who were preschool to kindergarten age at University Congregational Church in Seattle where she worked for three years. Cherie transferred to the University of Washington where she discovered her passion and love for musical theater. After college, Cherie performed in various plays at the Langston Hughes Performing Arts Institute in Seattle, worked in the field of finance at Seattle Trust and Savings Bank, then retired happily after twenty-five years of service in communications at U.S. West Communication (Formerly known as Pacific Northwest Bell now Lumen Technologies).
Cherie's dedication and commitment to serving the Lord, her family and community did not stop. Her tireless efforts of hard work and leadership continued through her love for all at Mt. Zion Baptist Church. Cherie served as the Vice-President of Mt. Zion Choir, active member of the Psalmist Choir, Prayer Line Host, Praise Team leader, Women's Ministry servant, Executive Board Officer, National Black Council of Negro Women Seattle chapter Vice-President, Grandmothers Against Gun Violence Vice-Chair, Collective Justice member, NAACP, founded the Mt. Zion, "Women of Excellence" award, Cancer support group, and many other religious plus civic organizations.
Cherie found solitude with great happiness in the beauty of nature. Cherie loved butterflies, flowers, and the stillness of water. Cherie loved to travel, discuss fashion, art and listen to music as she drove to one of her favorite places Lake Washington. She enjoyed the serene view of Mt. Rainier from afar, which she calls, "God's Ice Cream Cone." Cherie loved spending time with her family and friends reading, laughing, watching movies, cooking, and sharing her gifts with everyone daily. Cherie loved roses and chocolates to brighten up any day.
Cherie Rowe leaves to cherish her memory her son DeVon (Jenny) Martin, her daughter Iman Proctor, grandchildren Hali, Daizon, Jerimiah, Justice, Mekai, and Sir Jon Pierre, great grandchild Audriana, a host of relatives, loving nephews Frederick Slumkoski (Walker), De'Narjeray Slumkoski-Newton, Antonio Kidd, Ricky Barnes, nieces Falicia Slumkoski-Barnes and Paula Slumkoski, god-sister Merilee Smith, god-daughter Marissa Garrett, Abinbola Nellams, friends, co-workers, church family and community who will continue to let her light shine in many different heartfelt acts of kindness while thinking of her. When you see a beautiful butterfly, think of me, and say, "I am free."