Charles (Chuck) Morrison
March 15, 1951 - November 3, 2022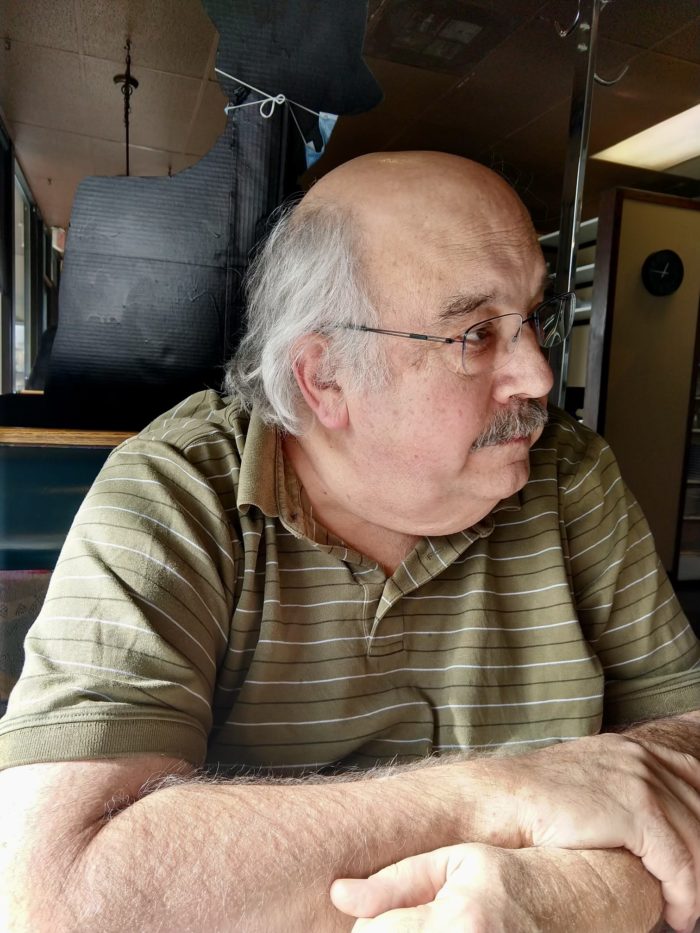 Obituary
One month before he passed, Chuck Morrison sent emails to some of his many family members, friends and acquaintances asking them to write the county in support of a sweeping plan to expand access to the Carbon River wilderness near Mount Rainier. It was the culmination of two decades of countless volunteer hours.

The day before Chuck passed, he helped Emily, the eldest of his two beloved granddaughters, graduate from training wheels to a two-wheeled bicycle. Cycling was one of Chuck's life-long passions, which he delighted in sharing with Emily and her sister Hailey.

The morning of the day that he passed, Chuck volunteered for the early shift at a local elections' office to observe the ballot count. Chuck believed in the sanctity of voters' rights and fair elections and feared for American democracy.

Chuck died on Nov. 3 at his home in Tacoma, Wash., from a heart attack. He was 71 years old.
Throughout his life, Chuck was animated by all the ways the world is connected. He cherished his relationships and was energized by talking to loved ones and strangers alike. He had an enthusiasm for railways that connected communities. He wanted to help others find the links between the Pacific Northwest's rich past and its present. He united diverse interests in the pursuit of projects to build trails and bridges that connected people to wild places and routes to safety.

Charles Robert Morrison was born in San Jose, Calif., on March 15, 1951, the son of Charles W. Morrison and Margaret (Wright) Morrison and the younger brother of Marjorie. Soon after his birth, the family moved to West Los Angeles. As a child, Chuck took summer road trips to visit Morrison family members at Lake Whatcom in Bellingham, Wash., seeding his love of the region. He marveled at the Northwest's lush landscape, surprised by rivers that flowed year-round – unlike L.A. waterways that ran dry in the summer. When Chuck visited one of the area's national parks as a little boy, he wondered aloud that it must take countless gardeners to landscape the forest.

In 1964, the family moved to Washington, settling in Shoreline. Chuck graduated from Shoreline High School and studied communications at the University of Washington. He left school and briefly followed in the footsteps of his dad, working at the U.S. Department of Agriculture inspecting winter wheat. The role ended quickly when the USDA discovered Chuck's colorblindness. In 1972, he began a 25-year career at the container shipping company SeaLand, starting as a teamster and rising to the role of logistics manager. The company revolutionized cargo shipping and sparked Chuck's interest in transportation.

Chuck met his future wife, Mary Stanton, in 1972 when they acted as best man and maid-of-honor at the wedding of their respective best friends. The two did not begin dating immediately, but their paths kept crossing and their relationship grew. The couple was intellectually well-matched, had similar life goals and valued family. Chuck introduced Mary to adventurous experiences, including exotic cuisines served at hole-in-the-wall eateries in Seattle's Chinatown, a date choice that also appealed to his thrifty nature.

In February 1977, Chuck proposed to Mary in the gardens of Woodland Park Zoo and they were married three months later. The couple had two sons, Andrew and Alec. Always eager to impart some history, Chuck opted for the gravitas of a visit to Ellis Island over the tourist friendly Statue of Liberty on a family trip to New York City when the boys were only elementary school age. But Chuck had a lighter side as well, and he and his sons bonded over the irreverent, clever, absurdist humor of Monty Python, Mel Brooks and The Far Side comics.

After leaving SeaLand, Chuck turned his attention to volunteering on a series of land-use projects that aligned with his desire to better his community and preserve the natural environment. He focused on towns and wilderness areas along the Carbon River and northern slope of Mount Rainier. Chuck helped spearhead projects including the Foothills Rails-to-Trails Coalition, the Bridge For Kids Organization serving the town of Orting, and the Carbon River Forum, which advocated for the Carbon River Cooperative Action Plan.

The work was often slow going and Chuck grew frustrated when others didn't embrace his vision. But he doggedly kept at it, evangelizing about each project's possibilities. Most recently that meant regular trips to the former mining town of Wilkeson, where he pulled up a stool at the Nomad PNW café to urge people coming and going from Mount Rainier to support the action plan. Later this month, Pierce County leaders will decide whether to finalize the plan.

Chuck is survived by his wife Mary; son Andrew and his wife Jackie Zins; son Alec, his wife Andrea (Silvernale) and their children, Emily and Hailey; sister Marjorie Stiffler and her husband Gerald; and nieces Lisa and Kristi Stiffler; and his many sisters- and brothers-in-law and nieces and nephews.

A service and reception for Chuck will be held Wednesday, Nov. 16 at 11 a.m. at St. Theresa's Parish at 3939 SW 331st St., Federal Way, Wash. In lieu of flowers or gifts to the family, Chuck would want support to go to Mount Rainier National Park via Washington's National Park Fund, https://wnpf.org/support-parks/donate.