Donald "Don" Bonner
April 5, 1930 - March 15, 2021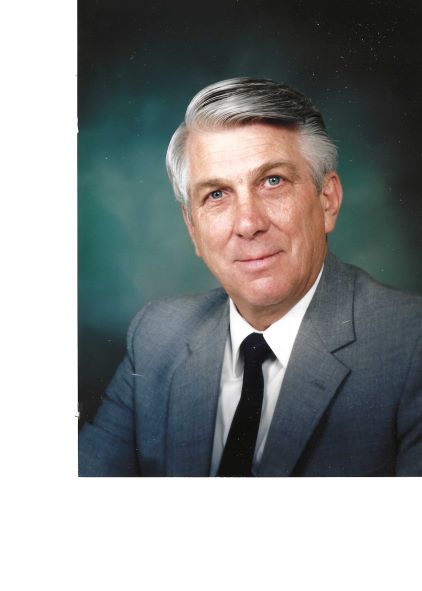 Obituary
Donald 'Don' Bonner, 90, was born on April 5, 1930 in Juneau, Alaska and died on March 15th, 2021 in Tacoma, Washington.
A lifelong athlete, Don excelled at several sports while attending Highline High School (class of '48) including basketball, baseball and golf. After graduating from HHS, he attended Pacific Lutheran University, in Tacoma on a basketball scholarship. Don loved golf and learned to play at 12 years old while he worked as a caddy at a country club near his boyhood home in Boulevard Park. His love of golf continued until his health began to decline in recent years
While at PLU, he enlisted in the USAF and then in 1951, Don married his high school sweetheart, Virginia Hansen (HHS class '49). After serving in the USAF and reaching the rank of Staff Sergeant, Don returned from his duty assignment in Ohio to attend the University of Washington on the GI Bill, where he received a degree in Electrical Engineering. After receiving his degree, Don was hired by Boeing as an engineer and worked his way into management. While with Boeing, he was sent to work on various Boeing projects in Ogden, Utah and Alamogordo, NM and his family joined him on these assignments. At one point Don and Virginia dabbled in racehorse ownership. After Don's retirement from Boeing, Don and Virginia started traveling throughout the world. They passed this love of travel along to their children and grandchildren who are all seasoned travelers.
After Virginia died in 2012, Don met Aileen Murphy at Village Green Retirement Campus in Federal Way and married in 2014. Don and Aileen enjoyed traveling together to many destinations over the years, including Australia, New Zealand, Cuba, the eastern Mediterranean, Panama Canal, Victoria and Knights Island Inlet in BC, Canada and, Hawaii. Don loved to drive and he and Aileen took many road trips, within the US, they visited friends and family. They also visited Oklahoma City, OK, Port Townsend and Sequim, and attended the International balloon fiesta in Albuquerque, New Mexico. Their final trip together, was a train trip to Yosemite and San Francisco.
Don was preceded in death by his wife, Virginia (2012), his parents, Robert D. (1986) and Lillian Aalto Bonner (2004), and sister, Pauline Beebe (2016).  Don is survived by his wife, Aileen, and her family as well as Don and Virginia's daughters, Karen Bonner (Jerry Stiteler) and Tracey Bailey (Dan); five grandchildren (Lindsey Bonner (John Desens), Derek (Laura) Bonner,  Rebecca (Mark) DeKleine, Katie Bailey (Felipe Leite), and Christopher Bailey), and five great-grandchildren (Landon and Lee Desens, Celia Bonner; Thelma and Florence DeKleine).
We will remember Don for his keen intellect, his problem-solving abilities, his beautiful blue eyes, his quick and sharp wit, how he loved his family and friends wholeheartedly, his stubbornness, self-sufficiency, and independence, his role of being the devil's advocate in any situation, and easy conversational style.
In lieu of flowers, remembrances can be made in his name to your favorite charity or organization.
Don's inurnment will take place at Tahoma National Cemetery following a private, family-only military funeral. A Celebration of Life event will be held at some point in the near future when COVID-19 restrictions are lifted to allow us all to gather together safely.
Arrangements by Bonney Watson Washington Memorial Funeral Home, SeaTac.
"I can't think of anything more that could have been done at a time when I needed help and care."
Jean P. Seattle
"We received outstanding service, from front desk to funeral director to family service and beyond."
Deborah M. SeaTac
"The staff went out of their way to show us kindness and helped with several additional needs."
Norma N. Auburn
"The staff was prompt, courteous, helpful, and most of all, caring."
Leslie W. Tacoma
"They really care for people and go out of their way to make things easier."
Kathleen S. Federal Way
"The funeral home is a nice, warm and inviting place. Thank you for your kindness in our loss."
Deborah N. Burien
"We are so pleased with Bonney Watson. They were very professional in every way."
Anita H. Normandy Park