Donna Marie Hansen
April 3, 1951 - October 5, 2020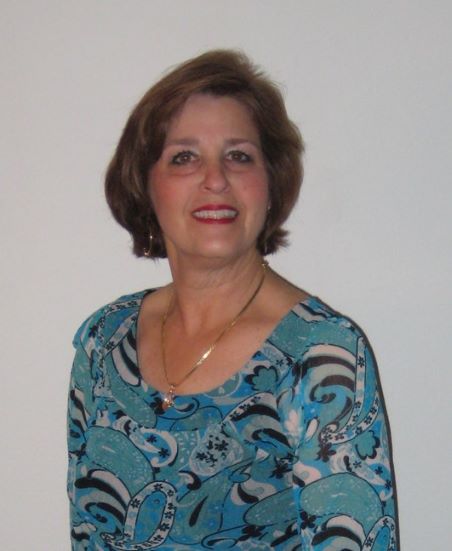 Obituary
Donna passed away expectantly but peacefully in her sleep at home, Monday evening, October 5th bringing to end her four year battle with Alzheimer's.
Donna was born on April 3, 1951, in Seattle, Washington, the daughter of Frank and Angelina (Babe) Yellam. She grew up in Burien next to her grandparent's farm, the Vacca Pumpkin Patch with her siblings and many cousins.  They spent their summers swimming in Lora Lake.  She attended grade school at St. Francis of Assisi. She was diagnosed with scoliosis (curvature of the spine) in ninth grade. She spent that school year in a Milwaukee brace.  She went to Highline High School, graduating in 1969. After graduation, she went to Highline Community College to pursue a degree in nursing. Donna hated matches, so lighting a Bunsen burner in Chemistry class was a problem. A fellow student stepped in and lit the burner for her. That's how she met Gary, a relationship that would last fifty years. Their first date was the Seattle Boat Show. They were married on April 11, 1975. Donna worked as a medical assistant for Virginia Mason Clinic in Seattle for eight years until the birth of their first child, Paul on June 19, 1981. Being a stay at home mom, she was looking for a challenge. She decided that selling Avon might be fun. The "Avon Lady" was born. She sold Avon for the next 33 years becoming a top seller in her district and continuous member of Avon's Presidents Club. Two years after Paul was born, came Mark on July 16, 1983. Two years, three months later came Grant on October 21, 1985. With three boys, it was one sport after the other. Soccer, basketball, baseball, golf and swimming. She was the taxi and fan club for every practice and game.  That continued with the boys all the way through high school. When Grant played his last game, she got her life back. She still had her Avon. Every other Saturday was sorting and packing orders then delivery day. No matter how busy she was, she always found time to visit with her customers. The boys all graduated from the University of Washington. She was a very proud Husky mom. On June 11, 2011, she finally got a daughter (in law) when Paul married Patti. Two years later, Mark married Heather on August 24, 2013. On October 10, 2015, she became a grandmother with the birth of Liam to Paul and Patti. With her memory fading, Avon was becoming a real burden on her, so she reluctantly retired. On August 29, 2016 she was diagnosed with Alzheimer's. Gary retired that October to be with her.  Her second grandson, Declan was born on Halloween 2017, again to Paul and Patti. On February 1, 2018, Cole was born to Mark and Heather. She was now a grandmother of three little grandsons. They never failed to put a big smile her face. On March 12 of this year, her fourth grandson, Carter was born to Paul and Patti. Throughout her journey with Alzheimer's, she remained active. Travelling to Arizona, twice a year, to spend a week with her sister Patty and Keith. Travelling and going to boat races in the motorhome, she loved being on the go. In July, it was discovered that her brain was being compressed by a fluid build-up. After a successful surgery, she regained some of her cognitive functions and physical abilities. Things began heading downhill again in mid-September. Hospitalized again, a feeding tube was installed and she began to regain weight. After her release, a few days later, she and Gary were in Lake Chelan with her longtime friend, Mary Ann and her husband Art. After a great weekend, they returned on Monday afternoon. Donna passed away that evening.
Donna was preceded in death by her father Frank Yellam. Donna is survived by her husband Gary, her mother Angelina Yellam, her sons Paul (Patti) Hansen, Mark (Heather) Hansen, Grant Hansen; her grandsons: Liam, Declan, Cole, Carter, and future granddaughter (Mark and Heather) due February 2021; her sister Patty (Keith) Barber, her brother Frank Yellam, her sister-in-law Joan (Anna) and many nieces, nephews and cousins. She was so loved and loved everyone she met. We will miss her fun-loving spirit, bright smile and laughter forever.
Remembrances can be made to the Alzheimer's Association.
"I can't think of anything more that could have been done at a time when I needed help and care."
Jean P. Seattle
"We received outstanding service, from front desk to funeral director to family service and beyond."
Deborah M. SeaTac
"The staff went out of their way to show us kindness and helped with several additional needs."
Norma N. Auburn
"The staff was prompt, courteous, helpful, and most of all, caring."
Leslie W. Tacoma
"They really care for people and go out of their way to make things easier."
Kathleen S. Federal Way
"The funeral home is a nice, warm and inviting place. Thank you for your kindness in our loss."
Deborah N. Burien
"We are so pleased with Bonney Watson. They were very professional in every way."
Anita H. Normandy Park