Doris Louise Sanders
August 24, 1937 - May 7, 2017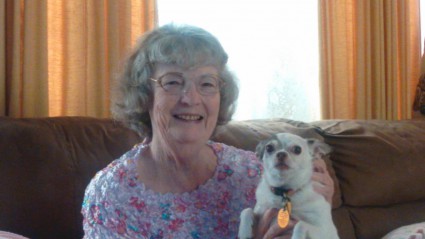 Obituary
Doris Louise Sanders born August 24, 1937 Home with Jesus May 7, 2017
She was born in Fort Worth, Texas to Frank Stanfield Hughes and Juliet Moses Hughes.
Along with her siblings, Paul and Susan, Doris and her parents left Texas for California in 1955.
Doris fell in love, married and was a working Mom as she raised her 3 children, Derk, Suzanne, and Michael. She started her job in 1963 at the phone company as an operator using the old cord boards and later she was excited to help train on the new board system, in 1992 she retired. Doris enjoyed her 3 grandsons, Jason, Michael and Nicholas, and great granddaughter Taylor Jeanne.
Jesus was first in her heart always, and she would want the same for those that knew her.
John 3:16 For God so loved the world, that he gave his only begotten Son, that whosoever believeth in him should not perish, but have everlasting life. KJV