Dr. Millie L.B. Russell
October 29, 1926 - November 1, 2021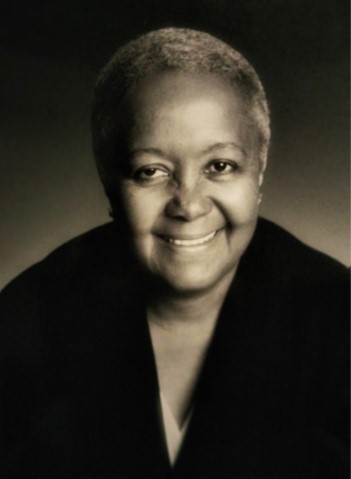 Obituary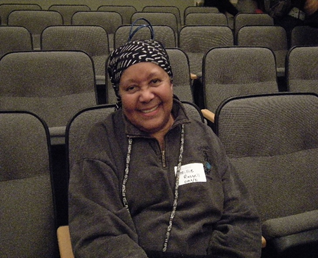 Dr. Millie L. B. Russell
October 29, 1926 – November 1, 2021
Millie Louise Bown Russell was born in Seattle in 1926. She passed away peacefully surrounded by her family and loved ones, on November 1, 2021 at the age of 95.
Dr. Russell enjoyed reading a good book, eating a good meal, and spending time with her family. She often said that her husband was both her best friend and her rock. She had a wry sense of humor that often-left people breathless with laughter. As a young woman she enjoyed dancing and loved archery. The renowned Paul Robeson actually paid for her dance lessons! Dr. Russell loved people and was never shy, often introducing herself to perfect strangers who were immediately enchanted with this warm, loving woman. She was extremely proud of her family and often spoke of her two sisters, Edith Mary Bown Valentine and Patricia "Patti" Bown who became renowned pianists who both had solo performances at Carnegie Hall.
Born to Augustus and Edith Bown, she was the third child in a large family of seven children. The family was a civil rights, social justice, and politically active family. Both Augustus and Edith were the children of formerly enslaved parents. Edith and "Gus" were political activist who counted Paul Robeson and Marian Anderson among the family's many visitors. This upbringing was to be the foundation and the impetus for Dr. Russell's lifelong journey.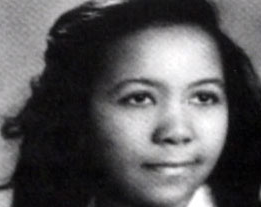 Dr. Russell was once quoted as saying, "I was raised to value purpose and to value humanitarian causes and to value making a difference, because my parents said each one of us — we were going to work hard, and we were going to have opportunity. Many of our ancestors did not have those opportunities and we owed something to society. We owed something to our people, and we owed something to our Black history."
Dr. Russell was profoundly impacted by the Japanese removal to concentration camps during WWII through Executive Order 9066. She often spoke of how her fellow Japanese students were shunned and shamed, and how their families lost everything. She and her family made it a point to visit her friends as often as they could.
After attending Immaculate grade and high schools, Dr. Russell became the first Black student in the Medical Technology program at Seattle University where she graduated with her B.S. degree in Biology in 1948.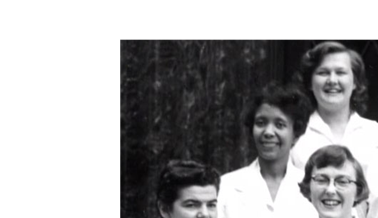 During her time as a college student, Dr. Russell became involved with many civil rights organizations including pledging with the Alpha Kappa Alpha Sorority, where she became a lifelong and active member, and the Youth Chapter of the NAACP, where she met future Supreme Court Justice Thurgood Marshall. She was so proud of the work she did with him, traveling throughout the country addressing civil rights issues for Black citizens. During her work with the NAACP, she met and eventually married Edward Russell, Jr. The couple had three children whom they raised with the same passion for social justice and civil rights that Dr. Russell was raised with.
Dr. Russell worked for 26 years for the Puget Sound Regional Blood Center. During the late 1960s she returned to Seattle University as a student and received a secondary science-teaching certificate in 1971. In 1978 she received an M.S. in kinesiology from the University of Washington. In 1988, Dr. Russell received her Ed.D. in Education.
In 1974 Dr. Russell began working at the University of Washington as the Director of the Preprofessional Program for Minority Students in Health Sciences. Later she became Assistant to the Vice President, Office of Minority Affairs. Dr. Russell's career at the University of Washington encompassed more than three decades. During that time, she became a mentor, adviser, role model, and teacher to hundreds of students. She has inspired, and continues to inspire, countless numbers of individuals with her passion to education and to her devotion to her community.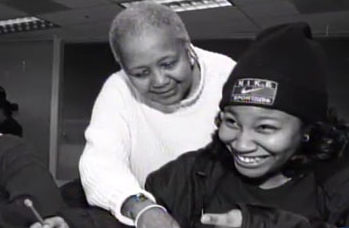 Dr. Russell also founded the Early Scholars Outreach Program, designed to prepare underrepresented and middle-school students, who would-be first-generation college students, and their families for higher education. The Early Scholars Outreach Program was the inspiration for the national GEAR UP program that has served thousands of pre-college students. Dr. Russell was also the leading force in developing the Ron McNair Seattle Science Center Camp-In. Developed in honor of Black astronaut Ron McNair after the space shuttle Challenger disaster. After the tragedy, she wanted to do something to honor McNair's legacy. Dr. Russell was credited as one of the members from Blacks in Science who provided the leadership that made the event a success. During the camp-in BBIPOC children spent the night at the Seattle Science Center where they participate in science, technology, engineering, and math activities (STEM). Hundreds of children over the years have not only enjoyed the camp-ins but had their interest in STEM fields ignited.
Dr. Russell's international work on behalf of health care and education is reflected in the establishment of the Seattle-Mombasa and the Seattle-Limbe Sister City Associations. The Associations' activities have included sponsorship of African art exhibits, hosting Crossroads African Health Professionals, donating emergency aid to Mombasa as well as sending books and school supplies.
In 2001, the City of Seattle named October 29th Dr. Millie Russell Day, honoring her lifetime of service in education. The proclamation and congratulatory letter were presented by Mayor Paul Schell and Washington Governor Gary Locke. Seattle Congressman Jim McDermott read the Extension of Remarks that he added to the United States Congressional Record for October 29, 2001.
In 2004, Dr. Russell was honored with the University of Washington's Outstanding Public Service Award in recognition of her extensive local, national, and international public service.
When she retired in 2007, the University of Washington Office of Minority Affairs and Diversity established the Dr. Millie Russell Endowed Scholarship in honor of her lifelong devotion to education and equality. The Dr. Millie Russell Endowed Scholarship benefits BBIPOC, low-income, and first-generation students interested science.
Dr. Millie Louise Bown Russell was preceded in death by her husband of 59 years, Edward A. Russell, Jr.; sisters and brothers, Florence Bown, Edith Valentine, Augustine "Augie" Walker, Patti Bown, Augustus "Sonny" Bown, Jr., and David Bown; and her niece Cassandra Bradford.
She is survived by her children Dr. Pat Russell, Peter Mark Russell, and Paul Muhammad, daughters-in-law Faith Russell, and Kazuko Muhammad; her grandchildren including Nequia Russell, Peter Russell, Jr., Bethanie Russell, Sarah Russell, Tariq Muhammad, Gloria Muhammad, Baiyinnah Muhammad, and Justus Muhammad; her greatgrandchildren including Talib Collins, Suraya Williams, and Amayas Williams; nieces and nephews Andrea Bown, Christopher Bown, Metteyy Brahmana, Bebbera Bradford, David Bradford, and Wanda Walker; and her grandnieces and nephews Malika Lee, Kendall Gratton, Saniah Gratton, Zamiah Gratton-Martinez, Pajapati Brahmana, Donovan Bown, and Lillian Bown, and countless close friends and associates, too numerous to list. Know that they are all included in our hearts and prayers.
All expressions of sympathy, including flowers, cards, or honorary donations to one of Dr. Russell's favorite organizations, are welcome. The family suggest to those who wish to express sympathy by donating, to please consider one of the following organizations in Dr. Russell's name:
The Dr. Millie Russell Endowed Scholarship at the University of Washington's Office of Minority Affairs and Equity
The Seattle Chapter of the NAACP
The Alpha Kappa Alpha Sorority
The Mary Mahoney Professional Nurses Association Seattle
The United Negro College Fund
Viewing will be at Bonney Watson Funeral Home, on Tuesday, November 30th, 2021 from 1:00 to 4:00p.m. and on Wednesday, December 1, 2021 from 5:00 to 7:00 p.m. At 7:00 the Rosary will be held until 8:00 p.m. The address is 16445 International Boulevard
SeaTac, WA 98188 ~ Phone: (206) 880-7400.
The Funeral Mass will be held at Immaculate Church in Seattle, 820 18th Avenue, Seattle, WA, 98122 on Thursday, December 2, at 11:00 a.m. Interment will be at Calvary Cemetery directly following the Mass.