Edward Lloyd LaCrosse
March 17, 1927 - August 15, 2020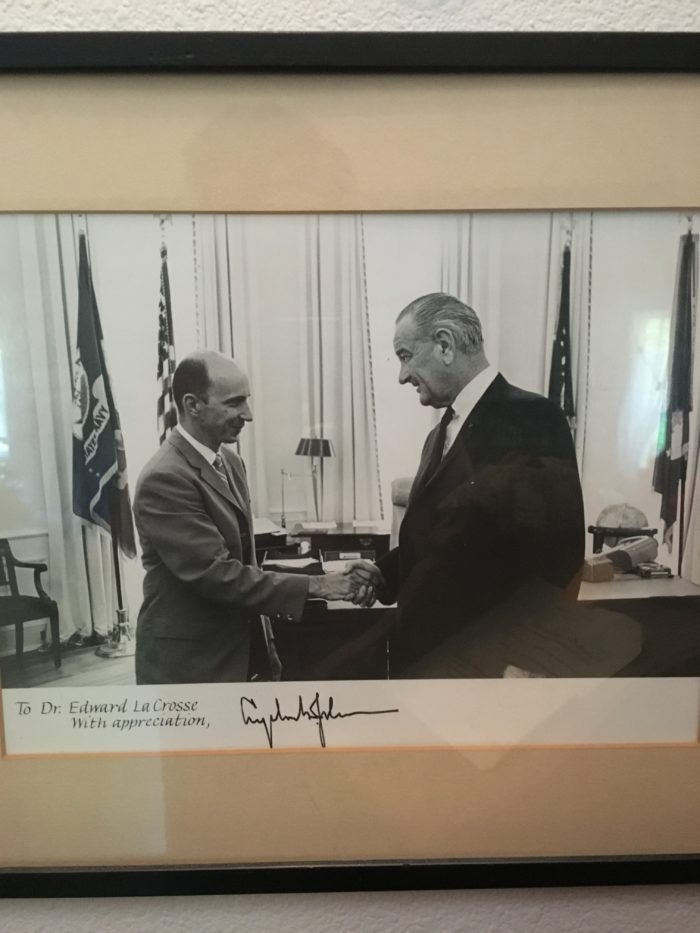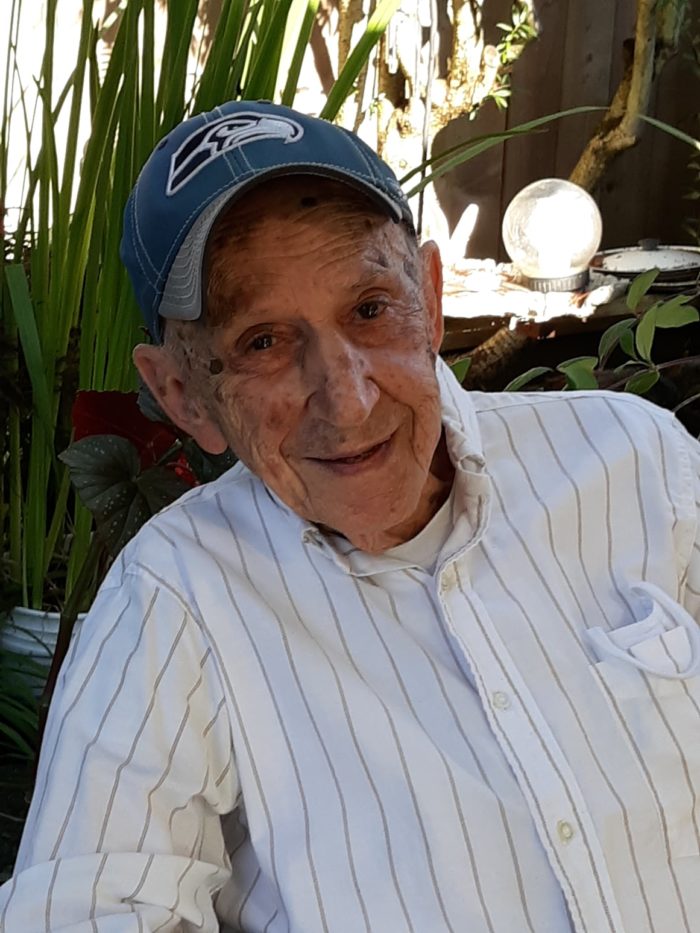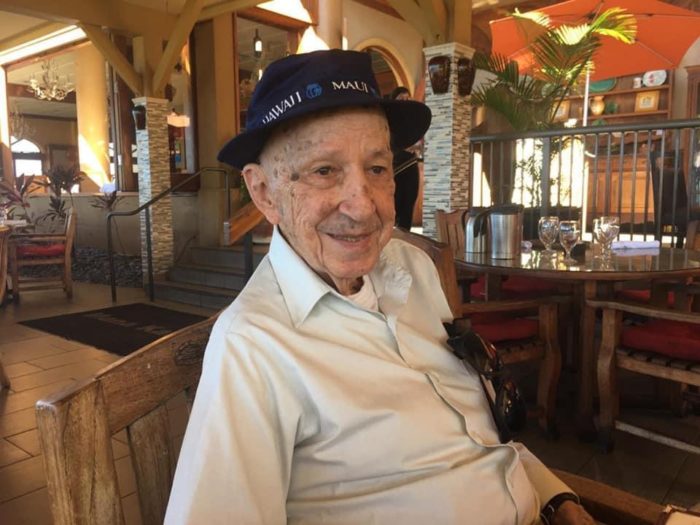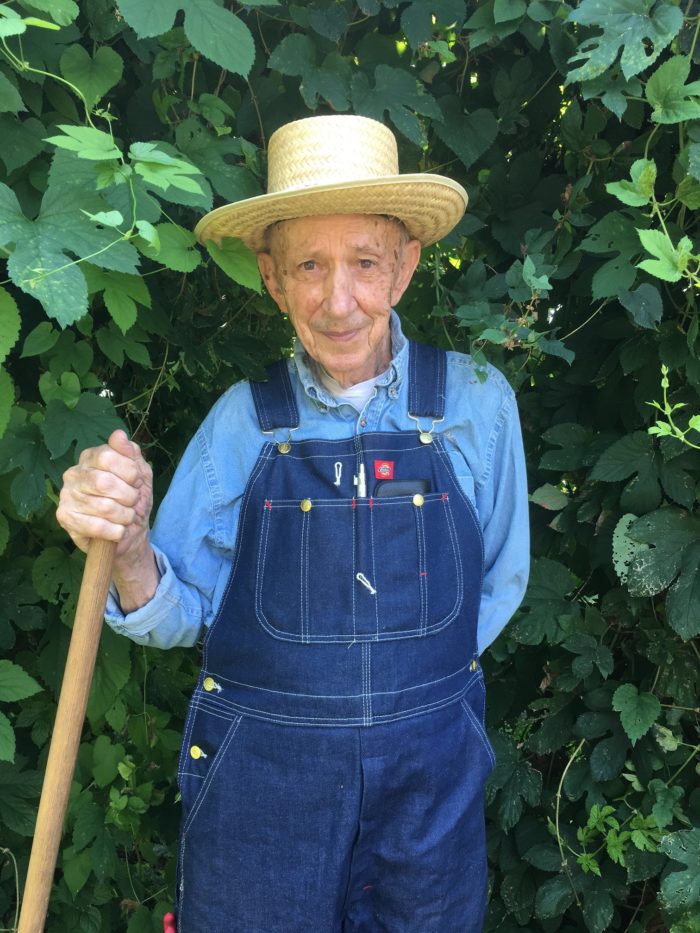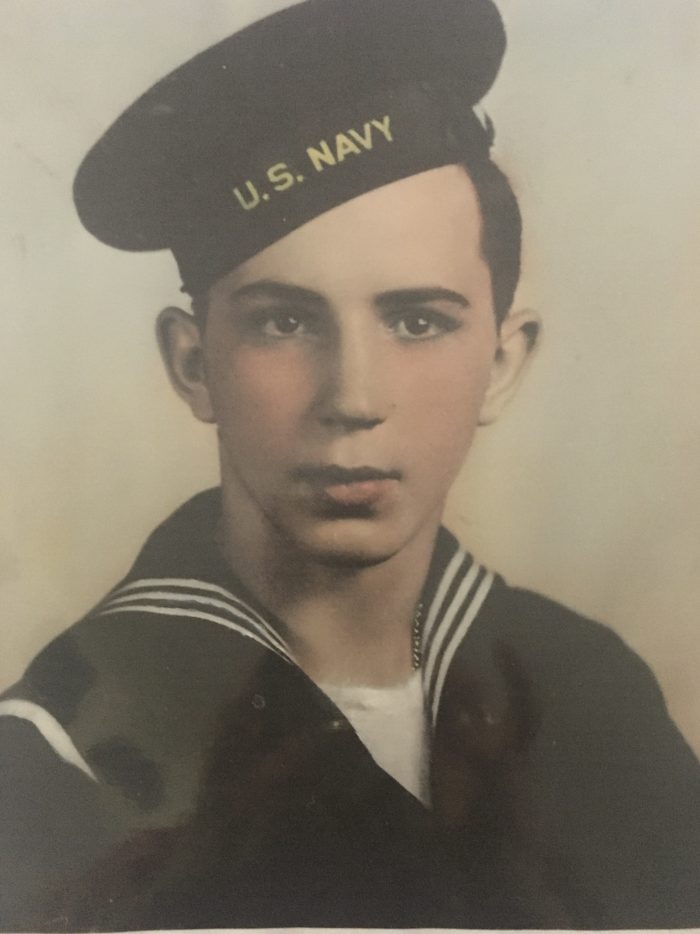 Obituary
Edward Lloyd LaCrosse was born on March 17th, 1927, to Napolean Juel LaCrosse and Marguerite Hodson in Muskegon, Michigan. His St. Patrick's Day birthday earned him the nickname "Pat" growing up.
The family, including Ed's younger sister Bernice and grandmother, Thelma Russell, started making their way west in 1928. His mother passed away in Anaconda, Montana, just after his second birthday. The family continued on to Washington, where they settled in Puyallup.
Ed attended Spinning Elementary, where he met friends he would keep all his life. He played the violin in Jr. High, and went out for the football team in high school. He joined the Forestry service during High School, dropped out of school on his 17th birthday in 1944 to join the Navy, and served in World War II. He served as a signalman and quartermaster aboard ships in the South Pacific, transporting materials during the war, and later delivering troops home when the war ended. He contracted tuberculosis during his service and spent a year recuperating from treatment. His treatment was part of the historical experimental trials of Streptomycin, and he was part of the lucky group who received the drug.
After returning home, he attended Olympic Jr. College in Bremerton, where he met Helen D. Johnson. They were married in March of 1950 and went on to have three children; Annamarie, Patricia, and Edward C. Edward continued his education, earning his BS in Psychology at the University of Washington, Master of Educational Psychology from Western Washington University, and Doctorate of Education from Columbia University in New York City. Despite his extensive education and accolades, and multiple efforts, it wasn't until he was 88 that Ed finally obtained his High School Diploma from Puyallup High School.
Ed was a pioneer in the efforts to educate students with special needs into public schools, starting with working as a special education teacher in Kent. He became the first public school principal of the Rainier State School in Buckley in the late 1950s, and went on to become an Educational Consultant for the National Association for Retarded Children. His work as a consultant took him all around the country, gained him prominence in his field, a place in the "Who's Who" directory for education, and a role as a consultant to the President's Panel on Mental Retardation under Presidents Kennedy, Johnson, and Nixon. Later, Ed became a college professor, training teachers for special education, directing numerous special education departments and university affiliated child development centers, at Newark State College, University of Nebraska Medical School, Boys Town Institute for Communication Disorders, University of South Dakota, and University of Washington. He authored and co-authored several books on trends in the developing field of special education. Ed was president of the United Cerebral Palsy Association of Nebraska, served on the Mid-Plains Council for Deaf-Blindness, and Director of the Adult Training Program at Fircrest State School, where he later worked as a Client Habilitation Counselor.
Ed's career took him from one coast of the country to the other, relocating his family numerous times. Yet, each summer vacation brought them back to Washington for family reunions at Lake Phillips and Burien. The kids would see the country taking a different route every time to visit friends, old neighbors, and National Parks and Monuments; and learn an extensive list of traveling music.
After retiring in 1990, Ed became involved with the Master Gardeners Program, completing training through WSU, then serving as a volunteer at plant-clinics, sales, and as volunteer coordinator at the Neely-Soames Homestead Garden in Kent. He served as President of the King County Master Gardeners Foundation from 1995 and as President of the Washington State Master Gardener Foundation from 2000. He received the Washington State Master Gardener of the Year award in 2010. Ed was, also, recognized by the Mayor and City of Kent for 15 years of leadership and dedication at the Neely-Soames MG Demonstration Gardens. The Edward LaCrosse Distinguished Service Award was created in his honor, and continues to be presented every year at the Annual Statewide Master Gardeners Convention. Ed served as a Native Plant Steward for the Native Plant Society, and shared his love of gardening and stewardship with his family and friends.
Outside of his distinguished career and volunteering, Ed loved spending time and traveling with family. One of his favorite trips was driving to Alaska on the Alaskan Highway with his daughter and grand kids. In the past few years he visited Maui, completed a tour from Ohio to Muskegon and drove through the desert to Yuma to visit his step brother. He participated in an Honor Flight to Washington DC for World War II Veterans and conquered Disneyland with his grand-and great-grandchildren. Ed and Helen loved fishing and enjoyed annual trips with Helen to Alaska to visit family and fish for halibut and salmon for many years. Some of Ed's most cherished adventures were closer to home, attending SeaHawks games; going to the theater and midnight movie premiers with his granddaughters, building dollhouses for his granddaughters and great-granddaughter, and taking Bonsai and Ukulele classes with his daughter.
He was also actively engaged at Wesley Homes Terrace, where they lived for the past 6 years. He was President of the resident council, and helped develop the Native Plant Garden. He will be missed by his many dear friends at Wesley.
Ed was preceded in death by his wife, Helen; daughter; Patricia Carol McCabe; and son, Edward Carl. He passed away on August 15th, 2020, after a short illness, surrounded by his family, with his granddaughters holding his hands, and singing old songs shared on family road-trips. He leaves behind his daughter, Annamarie LaCrosse, son-in-law Dan McCabe, sister-in-law, Annalena Johnson, Grandchildren Joshua McCabe, Jamie Mowry, Jennie Tibbitts, Joanna Antrim, his 5 dearly beloved great-grandchildren Analina, Gabriel, Helena, Jackson, Mackenzie, and many dear friends and cherished relatives in Des Moines, WA and across the country.
Memorials may be made to the Wesley Health and Homes Care Foundation Hospice Program at WesleyChoice.org. Or to the Neeley-Soames Garden in Kent, WA., or the Master Gardener Foundation of Washington. There is, also, a Memorial Page on FaceBook.
"I can't think of anything more that could have been done at a time when I needed help and care."
Jean P. Seattle
"We received outstanding service, from front desk to funeral director to family service and beyond."
Deborah M. SeaTac
"The staff went out of their way to show us kindness and helped with several additional needs."
Norma N. Auburn
"The staff was prompt, courteous, helpful, and most of all, caring."
Leslie W. Tacoma
"They really care for people and go out of their way to make things easier."
Kathleen S. Federal Way
"The funeral home is a nice, warm and inviting place. Thank you for your kindness in our loss."
Deborah N. Burien
"We are so pleased with Bonney Watson. They were very professional in every way."
Anita H. Normandy Park